A sweet and tasty delicacy...
Ingredients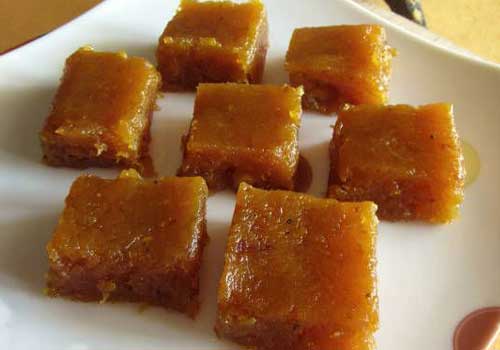 1. Nutmeg ground 1/2 tsp
2. Pure Ghee 1 tablespoon
3. Bananas (ripe, peeled and mashed) 3 (medium)
4. Sugar 1 cup
Preparation Method
Heat ghee in a heavy pan.
Add bananas and cook over low heat, stirring to prevent the mixture from sticking.
Cook for 10 minutes, or until bananas have browned and resembled soft toffee. A
dd more ghee as necessary.
Add sugar and continue stirring until dissolved.
Add nutmeg and cardamom; remove from heat.
Spread halwa into a deep, large plate. Allow it to cool and cut into squares.