Bekal Beach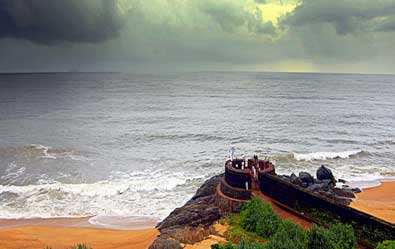 An unmatched experience of the sun, sea and the sand is this shallow beach, that offers, apart from the charm of unexplored nature, spectacular views of the Bekal Fort nearby. Adding more charm to the spectacular landscape are the swaying palm trees that border the beach.The Bekal Fort beach, about a kilometre from Bekal, is a lovely beach with safe waters and offers a panoramic view of the fort. The shallow waters of the beach have made it a popular picnic spot.
Kappil Beach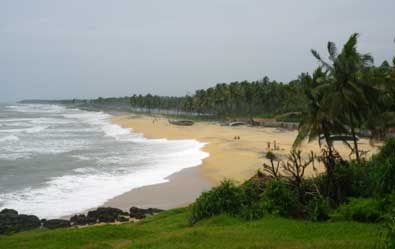 Five km away is Kappil Beach. Vast, remote and secluded, it is refreshingly different from popular beach destinations in its inspiring settings and ambiance. Nearby is the Kodi Cliff that looks as if it sprang straight out of the sea. Take in one of the most panoramic views of the sea from here.Beaches are about feeling one's own heart beat frantically as a mighty being pulsates right in front of us. The ebbs and flows of our existence become one with sea, and that is why the few who make the trip to Kappil Beach, swear by it at all times.
Kanwatheertha Beach
Located 3 km from Manjeswaram, is a large swimming pool-like formation of the sea on the vast beach which is the main attraction of Kanwatheertha Beach.