BRIGHTON BEACH HOUSE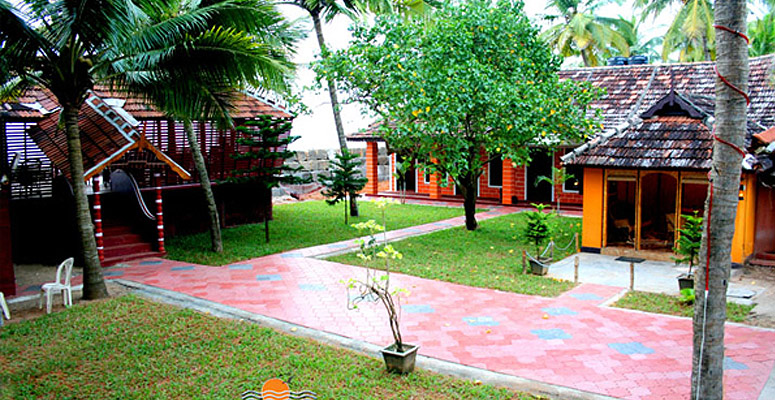 House Information
Contact Mail :reservation@keralatravels.com
Home Contact :91 98460 43403
House Description
Welcome to Brighton Beach House Cherai, Kerala, India
Enjoy an unforgettable beach holiday in Brighton Beach House in Cherai. Brighton beach house offers clean ,affordable and comfortable beach houses on Cherai Beach .The beach resort is located a very short walk from the most pristine beach in Cherai and the sea facing restaurant serves Fresh fish ,traditional Kerela dishes, continental, Italian, and Mexican . Sit back with a drink and enjoy the glorious sunsets in a relaxed and happy atmosphere by swim, watch fisher men, dolphins and the traditional art of toddy Tapping or Simply watch village life. Or why not rent a bicycle or take a backwater boat to visit Miles of backwater and nearby cultural sights, for which Cochin is famous. The beach resort is also within walking distance of other restaurants and shops. This is the perfect place to relax and get away from it all "once you come you won't want to leave"
It is a small beach resort nestled between villages, the beach and the backwater.The Resort has beautiful garden with hammocks and the restaurant overlooking the sea is perfect for relaxing over a drink and food while enjoying the stunning sunset.
They have double rooms and can cater for, couples, families, single or groups.
Brighton Beach house is located in the peaceful residential village of "Cherai" And alongside miles of beautiful beach.
Accommodation at Brighton Beach House Cherai, Kerala, India
The restaurant overlooking the sea is a traditional bamboo and palm woods Structure. They are specialized in seafood, traditional Kerela dishes, Indian continental, Italian, and Mexican.
Facilities at Brighton Beach House Cherai, Kerala, India
Professional chef specializing in seafood and traditional kerela dishes
Full cold bar
24 hr security
24 hr customer service
Housekeeper / cleaner Laundry Service
Fresh bed linen and Towels provided throughout your stay
Clean western style bathroom
Fans in all bedrooms, A/C rooms available
Site seeing trip organized
Driver provided on request
Internet access Bicycles
error:
Content is protected !!