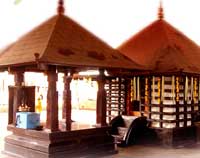 Mararikulam Shiva Temple
Mararikulam Shiva temple is known for its beautiful architecture. It is a popular attraction of the region and has idols of Lord Shiva and Goddess Parvati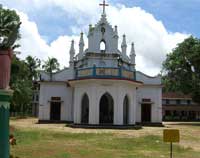 Kokkamangalam Apostle St.Thomas Pilgrim Centre
It's among the seven churches found by St.Thomas.It was built in 52A.D.Belongs to Archdiocese of Ernakulam—Angamaly. A portrait of St. Thomas which is mounted in a decorated waft was brought from the Carmelite Monastery Mannanam in 1897 by "Albhutha Mathai"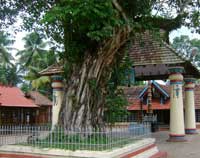 Thiruvizha Sree Mahadevar Temple
Thiruvizha Sree Mahadevar Temple is one of the ancient temples in Kerala. The temple was consecrated by Swamy Vilwamangalam .Thiruvizha is situated about 5 km south-west of Cherthala and is 5 km away from mararikulam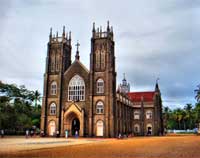 Arthunkal church
Arthunkal is a coastal town 8 km from Mararikulam, is an important pilgrim centre.St .Andrew's Forane Church is located about 8 km south–west of Cherthala town facing a beautiful shoreline.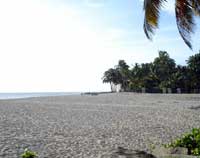 Thumpoly Beach
Thumpoly is blessed with beautiful sandy beaches With the Arabian sea on one side and a small lake on the other, It is also famous for its canals, which end their course in the Arabian Sea. . It is a natural habitat of many rare birds.. There are fishing villages on the beaches. The local population are also involved in coir making . It is 9 km away from Marari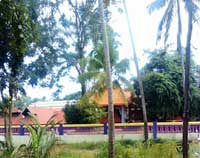 Velorvattam
Velorvattom near Cherthala is known for 'Velorvattom Mahadeva temple' dedicated to Lord Shiva. It is believed that the temple was created by Vilwamangalam Swami, around 700 years ago. It is 14 kms away from Marari beach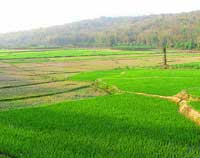 Panavally
This serene village is 20 km from cherthala. The old customs house and the summer palace of Travencore King, which is overlooking the backwaters are still there. Different branches of the backwaters of Vembanad surround the village.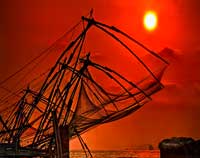 Chinese Fishing Net
It's a major tourist attraction here.The system is sufficiently balanced that the weight of a man walking along the main beam is sufficient to cause the net to descend into the sea. The net is left for a short time, possibly just a few minutes, before it is raised by pulling on ropes. The catch is usually modest: a few fish and crustaceans — these may be sold to passers by within minutes.