MARARI NEST BEACH HOMESTAY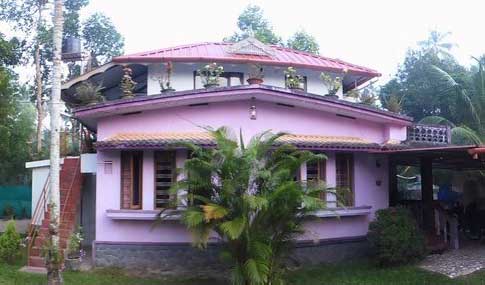 House Information
Contact Mail :reservation@keralatravels.com
Home Contact :91 98460 43403
House Description
Just a step from the attractive beach of Marari, in the middle of the greenery, Jeejo and his family propose you two independant, new and clean rooms with big confort (AC / non-AC, …). Each possesses the adjacent bathroom, as well as a small terrace giving onto the pleasant garden.
You can appreciate the diversity of the local cooking, concocted by Mini and Barbara, around a table raised under palm trees in the light of a candle.
We are quickly allowed seduce by all the smalls attentions, and times goes by at the rate of waves and at the rate of the village's fishermen.
With its ideal location, Marari Nest Beach Homestay will allow you to appreciate the long beach of sand of Marari… Whether it is in the shade of a palm tress, durng a walk or during bathings, you will be charmed par the peace of this protected beach.
You can also go alongside to the villagers and attend the returns of fishing.
You can also rent a bicycle or motorbike to go to loose you on the peaceful roads of the interland and to discover the numerus villages, temples and churchs of neiborhoods.
The closeness with Allepey will make you an acces easy to Backwaters for an unforgattable experience !
AVAILABLE :
Wifi and laundry.
Jeejo will take pleasure in recommend you on the visit to make on the surroundings, in find you a bicycle or motorbike to be rented or in help you to organise an excursion in Backwaters (houseboat, motorboat or kanoe).
error:
Content is protected !!