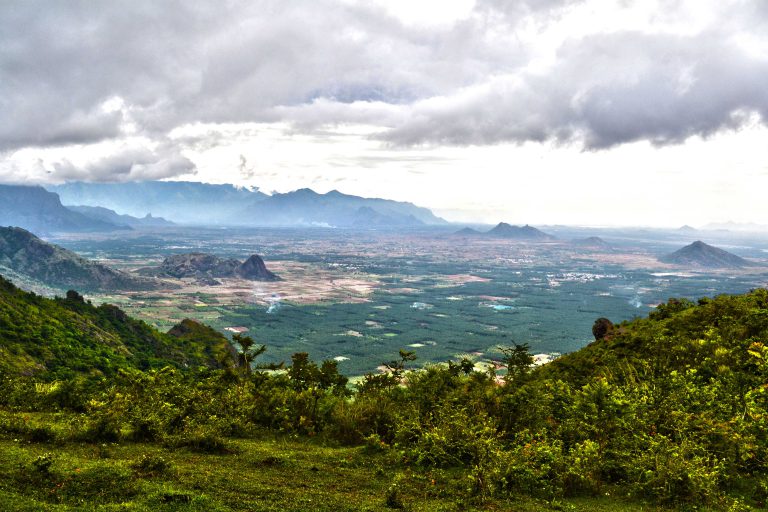 As the famous Hollywood superstar, Leonardo DiCaprio remarked about Ramakkalmedu, 'If there is a paradise on Earth, it is here.'
Ramakkalmedu, a small abode in the hills of Idukki, is indeed a paradise on Earth. The visit to God's Own Country of Kerala would remain incomplete without a visit to the beautiful destination of Ramakkalmedu. It is located at a height of 3500 feet above sea level and is 15 kilometers from Nedumkandam in Thekkady.
Ramakkalmedu also called as Kerala's 'cradle of wind' is a famous hill station in Idukki District of Kerala which provides a panoramic view of Tamilnadu villages and towns.
Ramakkalmedu is not only a hill station but also a windy spot too.There are a lot of attractions but the main attraction in Ramakkalmedu is the Kuruvan and Kuruvatti statue, which is  located in one of the hills of Ramakaklmedu.
The myth behind the name "Ramakkalmedu" is Rama – kal – medu literally means "Land of Rama's Stone" or "Land where Rama kept his leg". The story behind this place says that Lord Rama kept his feet at the tip of Ramakkalmedu to search Ravana the King of Lanka, who abducted his wife Sita.