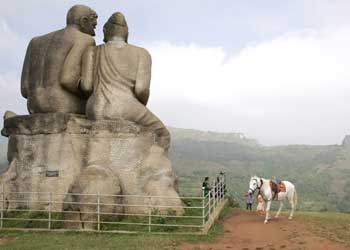 KURUVAN & KURUVATHI STATUE
Located on top of one of the hills at Ramakkalmedu, is the famous statue of Kuravan and kuruvathi, making Ramakkalmedu a top tourist location. Kuravan and Kuruthi are two characters in the history of the local community. It is their name which is given to the rocks between which the highest arch dams in Asia, the Idukki Dam is built. The local beliefs say that it was Kuravan and Kuruthi who found this famous place. Visitors are not allowed to climb up the statue and at this statue one can see the family of Kuruvan along with their cook. A mandapam which also functions as a tourist rest house is built on the back of the statue.
WIND FARM
According to some studies, Ramakkalmedu is the perfect place for setting up a wind farm as the area has winds that go up to 30 – 35 kilometers per hour speed. The then Chief Minister of Kerala, V.S.Achuthanandan inaugurated the first wind farm in Idukki, which was set up at Ramakkalmedu. Many famous companies such as Etton World, Sun Star, IBN, Zenith Energy, Eastern and Miton have installed units with technical support of Vestar India. This wind farm at Ramakkalmedu, which lies between Thekkady and Munnar, contributes to the tourism of this place.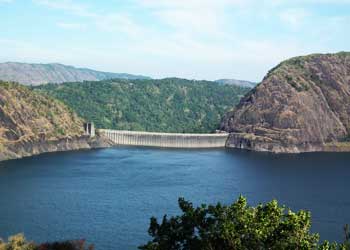 IDUKKI ARCH DAM
The Idukki Arch Dam, Asia's highest arch dam, at a height of about 550 feet, is a wonder in itself. The dam offers its visitors a scenic and breathtaking view of its surroundings. The Idukki Arch Dam is a double curvature arch dam constructed across the Periyar River in a narrow gorge between the two granite hills of Kuravan and Kurathi. Constructed and owned by the Kerala State Electricity Board, the Idukki Arch Dam supports a 780 Mega Watt hydroelectric power station in Moolamattom. Together with the Cheruthoni and Kulamavu dams, these three dams have created an artificial lake which is 60 kilometers in area. The water stored is used for the production of electricity in the Moolamattom Power House. With long term and grants, the Government of Canada assisted the building of this dam.
Located at a distance of 43 kilometers.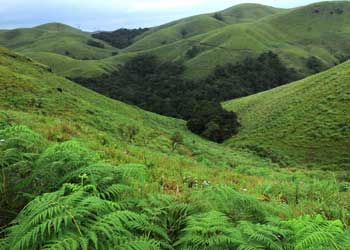 GAVI
This peaceful and serene town of Gavi is located in Pathanamthitta district of Kerala, India. Gavi is located inside the Ranni Reserve Forest. The place is an Eco-Tourism spot which acclaimed fame after the tourism major 'Alstair International' listed Gavi among the leading Eco-Tourism centres and one of India's must visit location. Gavi is specially known for its wildlife which includes the endangered species of Nilgiri Tahr and Lion-Tailed Macaque. Gavi is also a paradise for all bird lovers. The place is home to almost 260 species of birds like Great Pied Hornbill, Woodpecker and Kingfisher.
Located at a distance of 72 kilometers.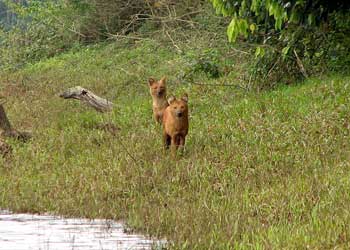 PERIYAR NATIONAL PARK
Spreading over the districts of Idukki, Kottayam and Pathanamthitta, is the Periyar National Park and Wildlife Sanctuary. It is well known for both Elephant Reserve and Tiger Reserve. It is located high in the Cardamom Hills and Pandalam Hills, Western Ghats. This park is filled with rich flora and fauna. The variety of flora includes tropical evergreen and deciduous forests, grasslands and eucalyptus. The fauna includes various species of mammals, birds, reptiles like Bengal Tigers, Indian Elephant, Nilgiri Tahr, Great Hornbill, Malabar Pit Viper and many more.
Located at a distance of 37 kilometers.