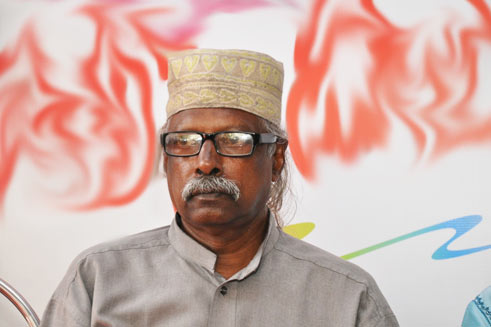 D. Vinayachandran is a well-known Indian Malayalam poet. He is one of the proponents of the modern style of prose in Malayalam poetry. He worked as a Malayalam professor in various colleges for more than thirty years. Now he is retired and spends most of his time for literary works. He is a Bachelor. Vinayachandran has been criticized for outrageous blunders in his Malayalam translations. For example, in his translation of Postman by Antonio Skármeta he rendered matchmaker as theeppetti nirmathavu (one who makes matches).
Awards
Asan Smaraka Kavitha Puraskaram (Prize for Poetry) 2006
Kerala Sahithya Academy award (1983) - for his work titled Narakam Oru Premakatha (A love story titled hell).
Published works
Edasseriyude Thiranjedutha Kavithakal 1996 (This is a selection of poems written by Edasseri, hand picked by Vinayachandran).
Narakam Oru Premakatha (A Love story titled hell).