Personalities / events in the limelight-Year 2005
International / National / Sports
INTERNATINAL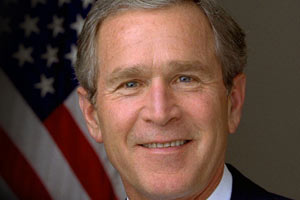 George W. Bush
President Bush Begins Second Term: George W. Bush was officially sworn in by Supreme Court chief justice William Rehnquist for a second consecutive term to the oval office. Referring to the war in Iraq, Bush says, "All who live in tyranny and hopelessness can know: the United States will not ignore your oppression or excuse your oppressors. When you stand for your liberty, we will stand with you.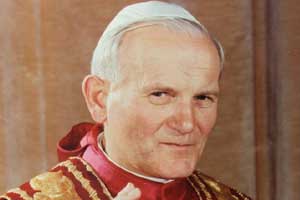 Pope John Paul II
Pope John Paul II Dies: John Paul, the first Polish Pope, and the first non-Italian Pope since 1522, died on 2nd April after a long struggle with Parkinson's disease and was buried on April 8. Leaders from more than 70 nations gathered for the largest funeral for a pope in history.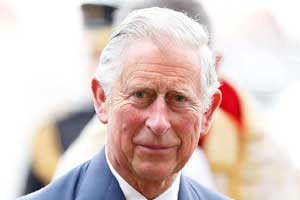 Prince Charles
Prince Charles Remarries: Prince Charles, heir to the royal throne and Camilla Parker Bowles were married on April 8th in a civil ceremony after a 25-year long association.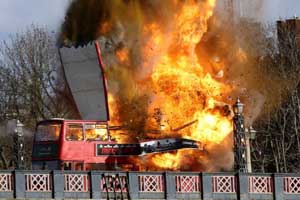 London Blasts
Bombs Explode in London: On July 7th four coordinated terrorist attacks on the city's subway and bus systems during rush hour killed 52 people, including the suicide bombers and wounded more than 700.
King Fahd bin Abdel Aziz al-Saud
Saudi King Dies: King Fahd bin Abdel Aziz al-Saud, 82, died on 1st August after a bout with pneumonia. Prince Abdullah(81), his brother, assumed the throne. Abdullah had been Saudi Arabia's de facto leader since King Fahd suffered a stroke in 1995.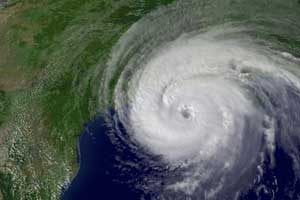 Hurricane Katrina
Hurricane Causes Catastrophic Damage in the U.S: Officials call the devastation the worst natural disaster in U.S. history. Hurricane Katrina, a category 4 storm, pounded the Gulf Coast on August 29th.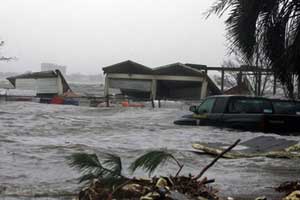 Hurricane Rita
Hurricane Rita Causes Devastation in the U.S: On September 24th Rita hit the Gulf Coast, causing extensive damage and widespread flooding. Damages are estimated at around $6 billion. Wind-swept waves caused by category 3 storm also flood parts of New Orleans.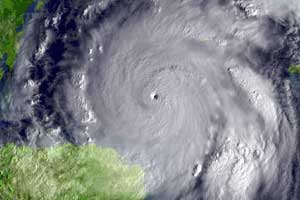 Hurricane Wilma
Hurricane Wilma roared across Florida: Hurricane Wilma roared across Florida on October 24th. Wilma remained unexpectedly potent as it moved eastward, wrecking mobile homes, shattering windows and cutting electricity from Miami to Daytona Beach.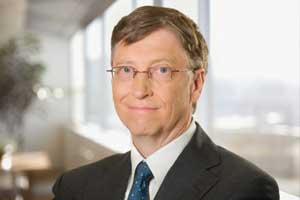 Bill Gates
Bill Gates: Founder of Microsoft Corporation and a philanthropist, Bill Gates was made a Knight Commander of the Most Excellent Order of the British Empire by Queen Elizabeth in March for his charity work and for his astute skills as a businessman.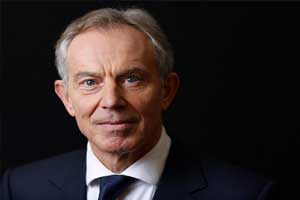 Tony Blair
Tony Blair: Prime minister of the United Kingdom, became the first Labour party leader to win a third term.Prime Minister of the United Kingdom from 1997-2007, became the first Labour Party leader to win a third term. Though he had to resign during his third term, he announced his intention to return into the field of politics in March 2017, with the Tony Blair institute of Global Change, which according to him was a "new policy platform to refill the wide open space in the middle of politics."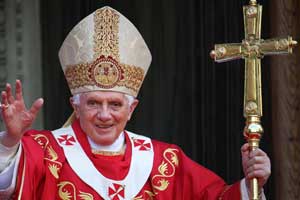 Pope Benedict XVI
Pope Benedict XVI: Benedict XVI, formerly Cardinal Joseph Ratzinger was named pope by the conclave of cardinals in April. He was born in Bavaria in 1927. Pope Benedict XVI is known as an accomplished scholar of theology and is considered an archconservative in his religious views.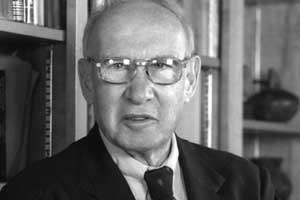 Peter Drucker
Management Guru, Dies at 95: Peter Drucker, who was considered the greatest management guru and coined such terms as ``management by objective'' and ``knowledge workers,'' died on November 11. He was 95. The Austria-born journalist and intellectual taught wrote and advised companies on management techniques for seven decades, completing his 35th book at the age of 94.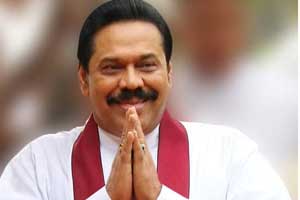 Mahinda Rajapakse
Mahinda Rajapakse: Sri Lankan Prime Minister, Mahinda Rajapakse, is declared elected President defeating Ranil Wickremesinghe of the United National Party.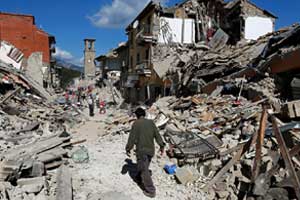 Earthquake
Earthquake Devastates Pakistan: A devastating earthquake, measuring 7.6 on the Richter scale, hit the northern part of Pakistan on the morning of 8th October 2005.