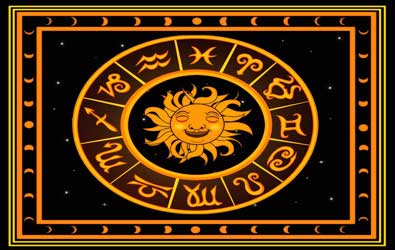 Kerala has been known to treasure loads of information on matters of astrology, astronomy, vasthu sasthra or science of construction, horoscope and related subjects. The science of astrology was founded, investigated and developed by the seers of Vedic times, dating back to about 5000 years.
Astrology is the study of stars, planets and heavenly bodies, their position in the universe and their influence on mankind and human activities. It's a scientific study of the application of the language of the heavenly bodies reflecting the astrologer's perception of the planetary placement in the constellations based on which predictions are made.
Horoscope is the construction of the basic placement of planets at the time of one's birth in a pre-decided format. These configurations, looked at through different permutations and combinations, predict the stellar and celestial influences upon terrestrial phenomena. Variations in their constitution determine the changes in the events on earth, as the two have a strong correlation.
The Kerala method of delineation of horoscopes is highly valued for its predictive accuracy. The state has made significant contribution in the field of vedic astrology. 'Prasna Marg', considered as the Bible of Horary astrology and 'Aryabhatiya' written by the 4th century astronomer Aryabhatta highlight the knowledge, resources, capability and accuracy of people who were enlightened, as revealed in ancient scriptures. Besides, seers like Varahamihira, Garga, Kalidasa and others have made great strides in astronomical theories and calculations. Kerala has played a pivotal role in the field of Vasthu Vidya or study of construction of buildings as per traditional principles.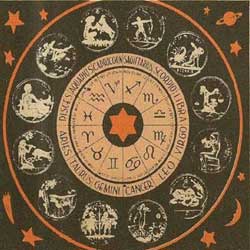 The science of Vasthu has taken on a new meaning in Kerala as the concept is gaining increasing relevance even amidst the constantly changing development scenario in the state. More and more builders are being requested to follow traditional principles while constructing homes and offices for their clients, on popular demand. Similarly, the number of people seeking the help of astrologers, numerology experts and palmists is on the rise, as they look forward to advice and guidance in helping them steer clear of the numerous hurdles they face in life.
We, at Starsforetell.com, bring before you the vast world of stars, planets and galaxies, uncovering the great secrets of the universe, with interesting information and vivid images. The site covers extensive details ranging from astrological significance of planets to study of birth numbers to mysteries of palmistry to interpretation of dreams to gem therapy…….You can even take a peep into your horoscope based on your Zodiac sign and find out what's in store for you.