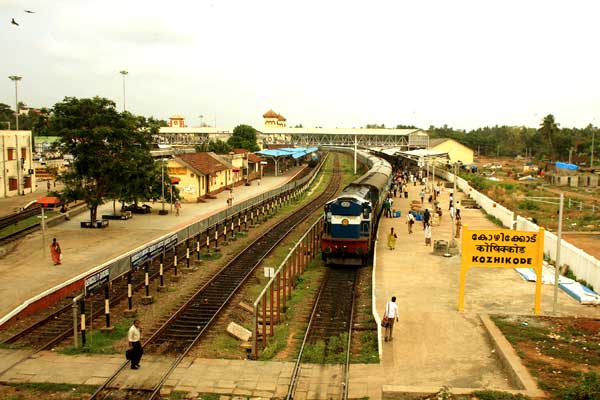 Kozhikode - Calicut is historically significant as it finds a place on the world map ever since Vasco da Gama landed at Kappad in search of a sea route to India. The district has been a flourishing trade and marketing center dealing in a range of commodities such as pepper and coconut. Kozhikode - Calicut woos visitors with its attractions in the form of sunny beaches, scenic landscapes, and ancient monuments.
Kozhikode - Calicut, earlier known by its anglicized name of Calicut, is situated along the southwestern coast of the Arabian Sea, bordering Kerala. The district extends from latitude 11°15 N to 75°49 E. Basking in the idyllic setting of the serene Arabian Sea on the west and mesmerizing peaks of the Wayanad hills on the east, this district has all the required ingredients to fascinate a tourist including a host of major attractions.
The city of Kozhikode - Calicut is said to have come into existence in the 13th century when Udaiyavar, the king of Ernad, conquered the area around Ponniankara and built a fort at a place called Velapuram.
The outer world came to know about the region in 1498 when Vasco da Gama came to this region and obtained permission to carry out trade from here. Quickly in succession came the English and Dutch. Disputes over the control of Kozhikode continued for a long time until 1792, when the East India Company went into an agreement with the local Samoothiri rulers to directly administer this area. Kerala was declared a state in 1956, and Kozhikode today is one of the most important centers of trade and business in the state.
Due to its nearness to the sea, the place has a hot and humid climate. Summer starts from March and continues until May. The maximum temperature recorded in the month of May is 36°C and the minimum temperature recorded in the month of December is 14°C. The southwest monsoon arrives in the first week of June and the average annual rainfall is 254 cm.
Kozhikode - Calicut beach, easily accessible from the city, is a good getaway spot offering a splendid view of the setting sun. The piers and a marine life aquarium are striking features of the beach. Dolphins Point is a good place to watch dolphins playing in the sea early morning. There is also the historic Kappad beach where Vasco de Gama set foot way back in the fifteenth century. Pazhassi Rajah Museum is a treasure house of ancient exhibits belonging to the erstwhile Malabar royal family. The Planetarium & Science center is another tourist attraction. Mananchira, where once stood the royal palace tank, today houses ethnic structures of traditional architectural splendor, surrounded by lawns and musical fountains.
Discover The Land of Kalaripayattu…
Accommodation at Kozhikode