Wildlife In Kerala
Forests, the natural wealth of Kerala
The Western Ghats constitute the range of hills running almost parallel to the Arabian Sea through Kerala, Tamil Nadu, Karnataka, Goa, and Maharashtra. Of the total length of about 1800 km., a stretch of roughly 450 km falls in Kerala, with a break at Palghat.Gap. The western ghats region of Kerala covers nearly 21856 sq km or 56% of the total geographical area of the state, with 42.7% forming the watershed of all the 44 rivers that sustain its agro-economy.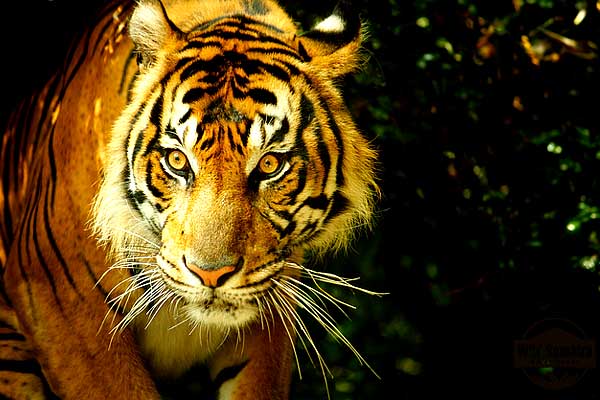 It is a treasure house of forest and mineral resources that control the topography, climate and soil-water regimes. It possesses the most luxuriant tropical moist vegetation in the country that is comparable to any similar type of vegetation in the world. However, the phenomenal spurt in population, demand for more and more forest land for non-forestry purposes coupled with the indifferent attitude of those in authority has led to acute deforestation, with the forests shrinking to less than 20% of the land area. Besides, forest fires, extensive grazing, excessive and unscientific felling of trees, soil erosion etc are other causes that subsequently resulted in the degradation and destruction of forest land.
Wildlife, flora, and fauna
Despite this, Kerala contains 9,400 km² of natural forests which include non-plantation forest cover comprising tropical wet evergreen and semi-evergreen forests, tropical moist and dry deciduous forests, montane subtropical and temperate or shola forests as well as grasslands that altogether cover 24% of Kerala's landmass. The canopies of large tracts of virgin forests include the trees of Anjily, Cassia, Fig, Rosewood, Teakwood, Bamboo, Palm etc and also include the smaller bushes of spices and medicinal herbs like Pepper, Cardamom, Vetiver etc. Overall, Kerala's forests are home to more than 1000 species of trees and plants.
Kerala is home to a wide variety of fauna such as Asian Elephant, Bengal Tiger, Leopard, Nilgiri Tahr, Grizzled Giant Squirrel and so on. More remote preserves like Silent Valley national park located in Kundali Hills harbor endangered species like Lion-tailed Macaque, Indian Sloth Bear and Gaur or Indian Bison. Other commonly found species include Indian Porcupine, Chital, Sambar, Gray Langur, Flying Squirrel, Boar, Gray Wolf, and Common Palm Civet. These are found in the state's numerous wildlife reserves, sanctuaries and national parks that form prime biodiversity zones.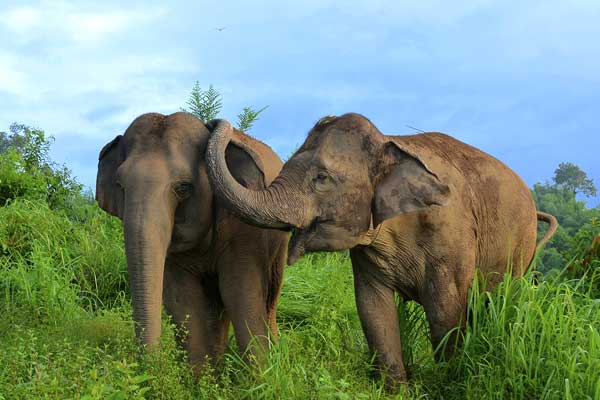 There are about 453 varieties of birds in Kerala covering rare species such as Sri Lankan Frogmouth, Oriental Bay Owl and Indian Grey Hornbill as well as the more common and widespread ones like Peafowl, Cormorant, Hill Myna, Oriental Darter, Oriole, Drongo, Bulbul, Kingfisher, Woodpecker, Jungle Fowl, Water Fowl and other migratory birds. Reptilians include King Cobra, Viper, Python, and the more common Turtle and Crocodile. Insects like Butterflies and Ladybird Beetles are also found in plenty in these parts.
Trekking trails & Bird Sanctuaries of Kerala
Nestled in the lush forests of the Western Ghats in Kerala are fourteen wildlife sanctuaries. And skirting these exotic destinations are some of the most delightful trails in the country. Some of them adventurously exciting, others enchanting in equal measure. All washed in the spice-scented air of endless acres of plantations.. tea, coffee, cardamom, vanilla, pepper, oranges, mangoes...
Thiruvananthapuram, Idukki, Kannur, Palghat , Trichur, Kollam and Wayanad offers some of the best wildlife sanctuaries and trekking trails of Kerala.
In Idukki - Kerala -The wildlife centres are:
Idukki Wildlife Sanctuary- Idukki
Eravikkulam National Park- Idukki
Chinnar Wildlife Sanctuary - Idukki
Rajamala Wildlife Sanctuary - Idukki
Periyar National Park - Idukki
In Kollam(Quilon) - Kerala - The wildlife centres are:
Shendurni Wildlife Sanctuary - Kollam
In Kottayam - Kerala - The wildlife centres are:
Kumarakom Bird Sanctuary - Kottayam
In Thrissur - Kerala - The wildlife centres are:
Peechi Vazhani Wildlife - Thrissur
Thrissur Wildlife Sanctuary - Thrissur
Chimmony Wildlife Sanctuary -Thrissur
In Palghat - Kerala - The wildlife centres are:
Parambikulam Wildlife Sanctuary - Palghat
Silent Valley National Park - Palghat
In Thiruvananthapuram- Kerala - The wildlife centres are:
Agasthya Vanam Biological park - Thiruvananthapuram
Neyyar Wildlife Sanctuary - Thiruvananthapuram
Peppara Wildlife Sanctuary - Thiruvananthapuram
In Kannur- Kerala - The wildlife centres are:
Aralam Wildlife Sanctuary - Kannur
In Wayanad- Kerala - The wildlife centres are:
Begur Wildlife Sanctuary - Wayanad
Wayanad Wildlife Sanctuary - Wayanad