Trichur - Thrissur, which headquarters the state's renowned institutions of Sangeetha Nataka Academy, Lalithakala Academy, and Sahitya Academy, has a rich history and boasts of possessing archaeological wealth and cultural heritage. The district is aptly named the literary and cultural capital of Kerala. Originally referred to as Thrissivaperoor, Trichur is noted for celebrating the grand spectacular festival of Thrissur Pooram.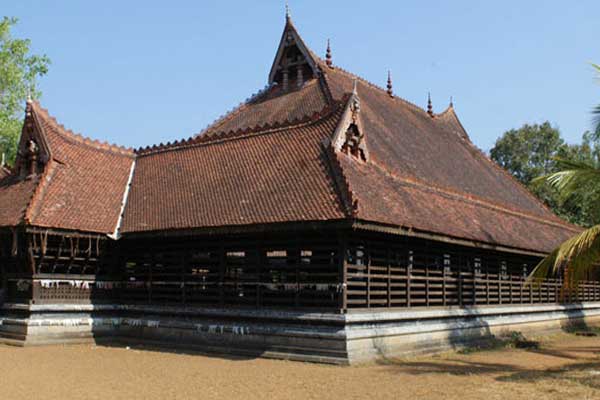 Trichur – Thrissur being the cultural hub of Kerala, has a large number of historic temples such as Thiruvambady temple, Vadakkumnatha temple and Paramekkavu temple, and two well-known churches. Kerala Kalamandalam at Cheruthuruthy is a world-renowned institution imparting training in the traditional classical dance forms of Kerala such as Kathakali, Mohiniyattam, Koothu, Koodiyattam etc.
Kerala Police Academy based in the district spread over an area of 348 acres and built at a cost of Rs. 220 million, is designed to have a capacity of training 1950 trainees of various ranks at a time, which is one of the highest in the country.
On the economy front, Trichur - Thrissur is also referred to as the golden capital of Kerala since the lumpsum business of gold is done every year in the city. Almost every major jewelry shop in Kerala has its branches in the city. It is a major gold ornament designing and manufacturing center in south India. Trichur – Thrissur also serves as the financial hub of Kerala, being the headquarters of three major scheduled banks, South Indian Bank, Catholic Syrian Bank, and Dhanalakshmi Bank Ltd. Besides, there are over 4200 chit companies in and around the city doing roaring business regularly. The other industries are diamond polishing and tire molding.
The Vadakkumnatha temple is one of the oldest temples of the state displaying traditional Kerala style architecture, exquisite murals and wood/stone carvings on the walls depicting stories from epics. About 28 km away from Trichur - Thrissur is the very revered pilgrimage center of Guruvayoor attracting devotees from all over India. Kerala Kalamandalam at Cheruthuruthy founded by Vallathol is another prime tourist center which attempts to preserve, revive and develop traditional art forms.
The Punnathur Kotta elephant sanctuary is the largest elephant center of its kind in Asia. A striking feature of this place is the annually held elephant race and elephant feast. Peechi Dam located near the district, with its botanical gardens and cascading fountains is an inviting destination for tourists. The Art Museum and the Archaeological Museum in Trichur - Thrissur with their rare and antique collections offer yet another attraction. The Peechi-Vazhani wildlife sanctuary surrounding the reservoirs of Peechi and Vazhani dams offers memorable trekking trails for the nature enthusiast.
DiscoverThe Cultural Capital…
Accommodation in Trichur