Destination - Kochi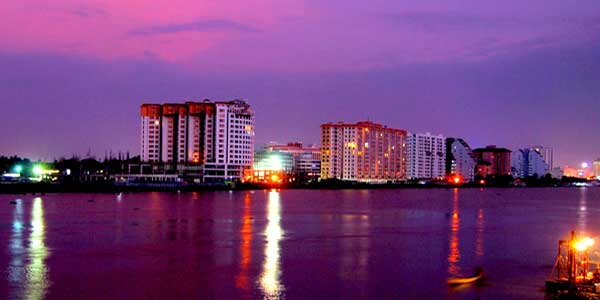 Known as 'The Queen of Arabian Sea', Kochi is one of the premium tourist destinations in Kerala. One who visits Kerala will never miss visiting Kochi, as it always remains a connecting link between different destinations in Kerala. Kochi is a place, which carries various traditions and culture of those who came and got settled over here and now we can see here a combination of all these traditions an culture.
The beautiful backwaters, historical structures, and monuments, outstanding islands, well-maintained city, unique tradition and culture differentiates Kochi from other destinations of Kerala. Kochi lacks the greenish outlook of Kerala but is a place, which carries the remnants of the history of Kerala. Kochi will be an ideal destination for those who want to indulge themselves with the crowded and busy city life.
Being at Kochi, you can move around and explore the backwaters of Kochi at Marine Drive. Boating facilities are arranged by the government and also by the private services. While cruising through the backwaters of the Kochi, you will be able to enjoy the real beauty of the city, the islands etc. Try to have the voyage during evening time as Kochi is more beautiful at night.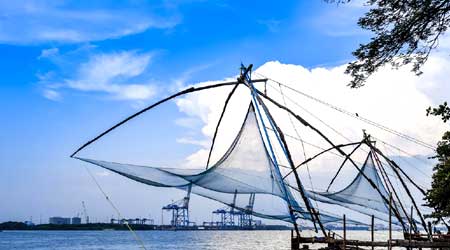 The destinations like Fort Kochi and Mattancherry will always take you back to the time, to the historical period. Fort Kochi is blessed with the beautiful beach, fishing nets, churches, historical monuments, museum etc. The beach is attractive in its sense. A walkway is there and you can simply walk, enjoying the waves, seashores and also the stunning sunset. Kites with different colors and shapes can be seen conquering the sky. Move on to other destinations like Vasco Da Gama Square, Parade Ground, Pierce Leslie Bungalow, Princess street etc.
Mattancherry is an unavoidable destination when you are at Kochi. The Jews street, synagogue, the Dutch Palace, everything is precious here. An evening walk through the Jews street itself gives you a different experience. The synagogue and the Dutch Palace are historically significant structures. Shopaholics have so much to explore here at this Jews street. If you love antique objects, this will be an ideal place for you to roam around.
Want to see city's best hotels and resorts, come to Willingdon island, a man-made the island in Kochi. This island is surrounded by backwaters and is also an industrial area. The Vypeen island of Kochi is one of the best places to indulge yourself away from the busy city. The beaches like Cherai, Puthuvypu etc make you relaxed and rejuvenated. Though completely transformed into a major city, Kochi's green lungs can be seen in 'Mangalavanam', an ecologically sensitive area, situated in the heart of Kochi.
Highlights: Beautiful backwaters, historical monuments, churches, beaches, ultramodern culture, busy city life etc.
Places to visit: Marine Drive, Fort Kochi, Mattancherry, Wellington Island, Vypeen, Mangalavanam etc.
For Accommodation - Hotels / Resorts / Homestays at Kochi
For more details about Kochi, Kerala, India, visit our exclusive portal - www.ernakulam.com