Kerala - 'The God's own country' is blessed with various art forms. The art forms of Kerala are classified into groups as:
Kerala - Classical Art Form
Kerala - Folk Art Form
Kerala - Fine Art Form
Kerala - Temple Music Form
Kerala Culture and Arts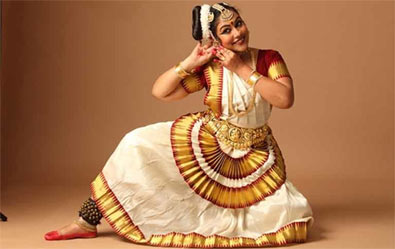 Kerala culture is a blend of Dravidian and Aryan culture. During 10th century Kerala was a part of great Tamil heritage region known as Tamilakam and was greatly influenced by the Dravidian culture. The unique art forms of Kerala include Koodiyattom-: in which Chakyar is the main actor who performs the ritualistic Koothu and attam inside the temple or in the Koothambalam,Kathakali –which is a combination of five elements of fine art: such as Expression, Dance, Enactment ,Song and Instrument ,Ottamthulal-: A single actor wears colorful costumes, while reciting thullal (dance songs), all the while acting and dancing, Mohiniattam-:The term comes from the words "Mohini" meaning a woman who enchants onlookers and "aattam" meaning graceful and sensuous body movements and Chakyar Koothu in which Koothu" means dance - which is a misnomer, since there is minimal choreography involved in this art form; facial expressions are most important . The other art forms are more or less religious and tribal. They are Theyyam [The term Theyyam is a corrupt form of daivam or God. It is a rare combination of dance and music and reflects important features of a tribal culture and are mainly practised in north Kerala ] , Markkam Kali[the subject usually is the arrival of Mar Thoma and his efforts to convert other people to Christianity in Kerala and Oppana[generally presented by females, numbering about fifteen including musicians, on a wedding day. The bride dressed in all finery, covered with gold ornaments is the chief spectator who sits on a peetam, around which the singing and dancing take place. While they sing, they clap their hands rhythmically and move around the bride using simple steps. Two or three girls begin the songs and the rest join in chorus. It is usually practised by the Muslim community.
Kerala Literature marks its separate identity from 14th century onwards, with Niranam[ a small village in Kerala near Mannar] poets such as Madhava Panikkar, Sankara Panikkar and Rama Panikkar whose works mark the dawn of both modern Malayalam language and indigenous Kerala poetry. The Niranam poets freed the literature from Manipravala, a mix of Sanskrit and Malayalam. Poets like Kumaran Asan, Vallathol Narayana Menon and Ullor S. Parameswara Iyer were recoganised as poets who moved Kerala poetry to more lyrical mode. Modern writers like G. Sankara Kurp, S.K Pottakkat, M.T Vasudevan Nair, O.V Vijayan , M Mukundan and Arundhati Roy enriched the modern Malayalam literature.
Kerala music also has ancient roots. Carnatic music dominates Kerala traditional music which was popularised by Swathi Thirunal Rama Varma in 19th century. Panchavadyam is a different form of percussion ensemble in which hundred of artists use five different types of instruments and the performance may last for four to five hours. Tayambaka is a solo chenda performance, supported by other itantala (treble) and valanthala (bass) chenda and ilatalam cymbals.