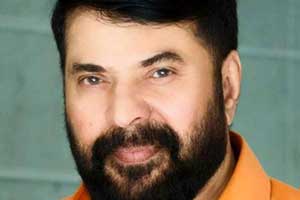 Mammootty
Mammootty is one among the few actors who have won the National film award for best actor three times and six state awards in the 'best actor' category.
He started his career as an actor in Devalokam, which was not released in theatres. His acting skilll was first identified by the famous writer M.T Vasudevan Nair and Film director K. G. George.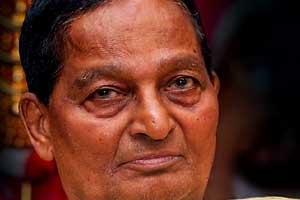 Kalamandalam Gopi
Kalamandalam Gopi, Recipient of 2007 Kerala Sangeetha Nataka Academy Award.Among the stalwarts in the domain of Kathakali acting, the name Kalamandalam Gopi has been reckoned by art lovers and scholars of Kathakali. It is because Mr. Gopi is endowed with a distinguished style and outstanding performance capabilities, which easily makes him a master performer of Kathakali.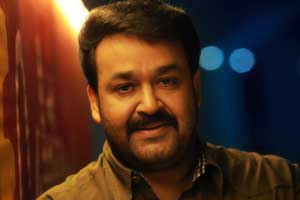 Mohanlal
A renowned Indian actor who is known for his light-hearted roles, with his easy and natural acting style.He started acting right from his school days. He became popular during 80s and early 90s for his light hearted roles with his easy and natural acting style during a period which was also known as golden age of Malayalam movies. Mohanlal was first introduced to Malayalam movies when his friends established a movie company called Bharath Cine Group.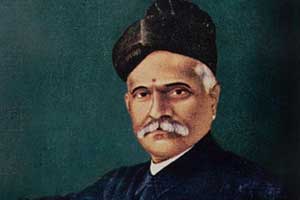 Raja Ravi Varma
A Prince Among Painters and A Painter Among Princes. Raja Ravi Varma the prince among painters was born in the year 1848 at the royal palace in Kilimanoor, Trivandrum. Born to Umamba Thampuratti and Neelkantan Bhattathiripad, prince Ravi Varma exhibited a great inclination for painting even from a very tender age. Palace records reveal that he started painting the walls of the palace using charcoal.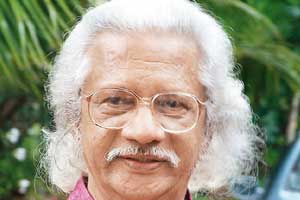 Adoor Gopalakrishnan
The Dadasaheb Phalke Award winner for the year 2004. He started acting on the amateur stage at the early age of eight, and wrote and directed over twenty Plays in his student days. After graduating in Political Science and Economics, he joined the Film Institute in Pune in 1962. Equipped with formal training in Script writing and Direction, he went on to script and direct nine feature films and more than two dozen Shorts and Documentaries.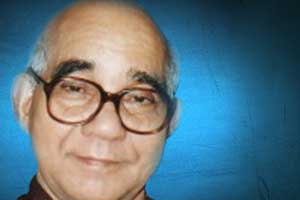 Fr. Abel
Founder of Kalabhavan. He became well known as the founder of Kalabhavan now located on 10 -cents plot near Ernakulam Town Hall, the foundation stone for which was laid in September 1969. He worked wonders on the talented youth in and around Kochi. He immortalised Kalabhavan as a Cultural icon, contributing many mimicry artistes to filmdom and theatre.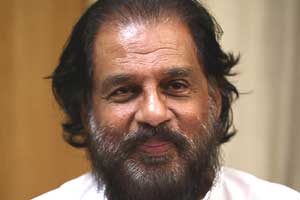 Padmabhushan Dr.K.J.Yesudas
A South Indian musician, and a leading playback singer in most of the Indian languages.Music came as divine grace and paternal inheritance to K.J.Yesudas, one of India's foremost exponents of classical carnatic vocal music and leading playback singer in all-Indian languages. His classical concerts and film songs programs continue to captivate millions of listeners at home and abroad.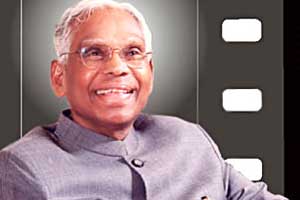 Mr.K.R.Narayanan
A true nationalist, democrat and a messiah of the downtrodden.Kocheril Raman Narayanan inherited the presidential office at a time the Head of State was firmly imprinted in the public perception as a rubber stamp figure. The occupant of the Rashtrapati Bhavan unfailingly acted on the aid and advice of the Union Cabinet, rarely if at all went public with his opinion.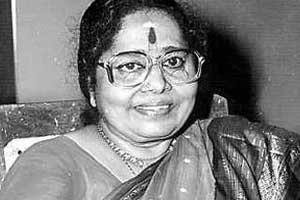 P.Leela
Renowned playback singer and Carnatic musician of yesteryear. Leela had a thorough training in classical music before starting her film career. Her first song was for the Tamil movie Kankanam in 1943, when she was just 13. It was an invocational song composed by H R Padmanabha Sastry.Following that, she sang for 2 Tamil films in Subbaraman's music direction.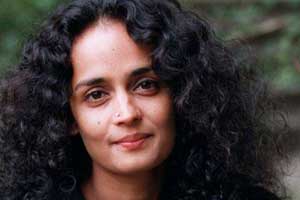 Arundhati Roy
A world-renowned writer, author of the Booker Prize-winning 'The God of Small Things', campaigning activist and inspiration to all those who seek to support the poor and oppressed. The book is semi-autobiographical and a major part captures her childhood experiences in Aymanam. Contrary to some assumptions, Roy is not a twin.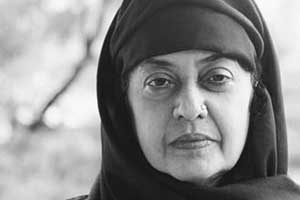 Kamala Suraiya
Kamala Suraiya, besides being one of India's best-known English poets, is the most famous writer of short stories in Malayalam. She is better known to Keralites as Madhavikutty and Kamala Das to her English fans. Daughter of the late V.M. Nair, former managing editor of widely-circulated Malayalam daily Mathrubhumi and renowned poetess Nalappat Balamani Amma, she embraced Islam and turned Kamala Suraiya.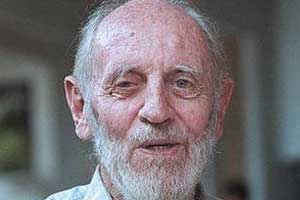 Laurie Baker
Laurie Baker, Eco-friendly Architect and Engineer, known as the 'brick master of Kerala'. He has transformed individual creativity into collective expression through his efforts at addressing the housing problems of the country. The British-born architect has lived and worked in India for more than 50 years. He has taken Indian citizenship and now resides in Thiruvananthapuram.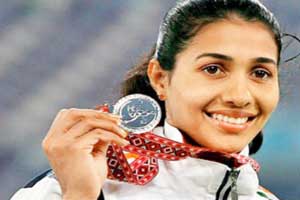 Anju Bobby George
The first Indian athlete ever to win a medal in a World Championships in Athletics clearing 6.70 m in the year 2003. She made history when she won the bronze medal clearing 6.70 min Long Jump at the 2003 World Championships in Athletics in Paris, becoming the first Indian athlete ever to win a medal.
P.T.Usha
The queen of Indian track and field for two decades, P.T. Usha has been associated with Indian athletics since 1979. The titles associated with her are Queen of Indian Track and field, Asian sprint queen, Payyoli Express, Golden girl. Usha made her international debut at the Moscow Olympics in 1980 but she shone into the limelight in the 1982 Asian Games in New Delhi.
Moran Mar Baselios Marthoma Mathews II
His Holiness Moran Mar Baselios Marthoma Mathews II born January 30, 1915 was Catholicos of the East, Malankara Metropolitan, and 89th successor to the Holy Apostolic Throne of St. Thomas. His Holiness was born at Perinad in Kollam District of Kerala, and had his religious training at Old Seminary Kottayam and also at Basil Dayara, Pathanamthitta.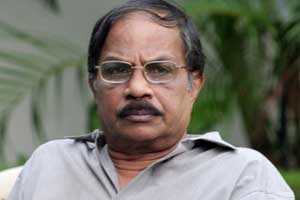 M.T.Vasudevan Nair
Popularly known as MT, is one of India's greatest storytellers ,screenplay writer and film director. Renowned Malayalam author and the winner of the Jyanpeth award for literature, his entry to cinema as a scriptwriter brought about positive changes to Malayalam cinema. The entire story will be read, by a narrator, and other voices will be used for characters other than the protagonist.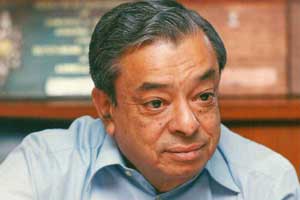 Verghese Kurian
The architect of India's Milk Revolution, also known as the Milkman of India and made India the largest milk producer in the world. He is credited with architecting Operation Flood -- the largest dairy development program in the world. Dr. Kurien, set up the Anand model of cooperative dairy development, engineered the White Revolution in India, and made India the largest milk producer in the world.
K.J Alphons Kannanthanam
An effective administrator, a man of integrity and India's Bravest Man ... An IAS officer of the 1979 cadre, he cleansed the polluted world of bureaucracy with his sagacious administrative skills.Listed as one of top 100 young global leaders by Time magazine in 1994, he disproved the widespread belief that corruption is pervasive and so is difficult to do away with.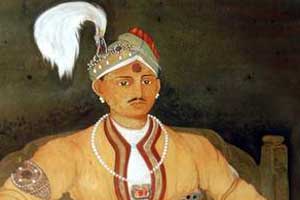 Swathi Thirunal Rama Varma
The Maharajah, a multi-faceted personality who made his mark in various capacities - as an able ruler, administrator, reformer, visionary, poet, musician, philosopher, and linguist. Besides being an able ruler, he was a patron of music and a musician by himself. He encouraged both broad systems of Indian music, Hindustani and Carnatic music, though he was essentially a connoisseur of the carnatic music tradition.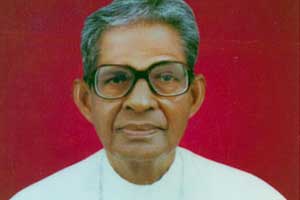 Bishop Sebastian Valloppilly
The first bishop of Thalassery Archdiocese who dedicated his life for the upliftment of the migrated Christian families of Malabar region in Kerala. Ninety-six year old Valloppilly, who passed away at a private hospital due to old age related ailments on Tuesday 4th April 2006, was cremated at the church this afternoon with thousands converging here to pay their last respects to the departed soul.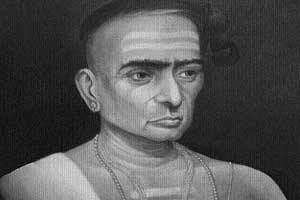 Sakthan Thampuran
The Architect of Thrissur Town. The actual name of Sakthan Thampuran was Raja Rama Varma (1751-1805). He was a king of Cochin and his palace was in Thrissur, central Kerala, south India. Thrissur Pooram was introduced by him.The palace is usually know as Vadakkekara Palace, it was reconstructed in Kerala-Dutch style in 1795. Saktan Tampuran was mainly responsible for the destruction of the power of the feudal chieftains and increase of royal power.
V.S Achuthanandan
The twentieth Chief Minister of Kerala state and is popularly known as "Comrade VS". He entered into the world of politics through Trade Union activities and joined State Congress in 1938. Like many young men of his age, he became disillusioned with the policies and politics of the Congress and became a member of the Communist Party of India (CPI) in 1940. VS had to give up his studies after finishing VII standard.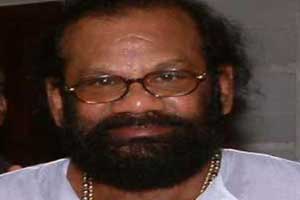 Raveendran
The aristocratic Music Director of Malayalam Film music. Melody incorporated with the fine points of Carnatic music was the hallmark of his songs. Malayalam film music has witnessed a few geniuses when it comes to music. If the colossus of the old era was G.Devarajan, the medieval era through the 90s was dominated by Raveendran. His contribution to MFM is immeasurable.He started his career as a playback singer in the 70's.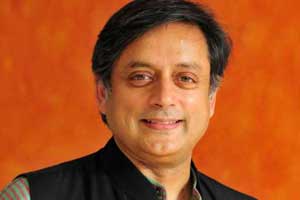 Shashi Tharoor
The Government of India supports Tharoor's candidature as Kofi Annan's successor for the post of UN Secretary General. The people of Elavancherry ,Chittilancherry villages and Shashi Tharoor's family in the Palakkad district are elated at his nomination as India's candidate for the post of Secretary General of the United Nations. Apart from being a reputed author and journalist, Tharoor is also a fellow of the USC Center on Public Diplomacy.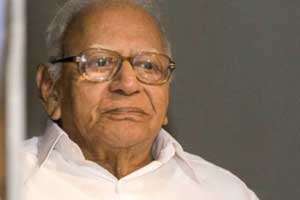 V.R Krishna Iyer
A renowned Jurist. His verdicts still remain Golden in Indian law history. He was appointed as a minister in the state government of Kerala following the victory of the Communist Party of India under E. M. S. Namboodiripad in the 1957 elections. He was assigned the departments of Home, Law, Jail, Electricity, Irrigation, and Social Welfare. Krishna Iyer has written a book named 'Satgamaya', which is dedicated to his wife.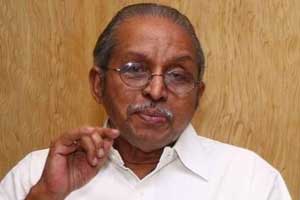 O.N.V Kurup
A poet who fought for the rights of the oppressed and the working class. One of India's greatest living poets. Mystic, profound, prophetic, gentle, pure — these words describe both ONV Kurup and his work. Each of his poem creates its own music. He is an ardent lover of music though not wedded to its practice. His first published poem was 'Munnottu' (Forward) which appeared in a local weekly in 1946.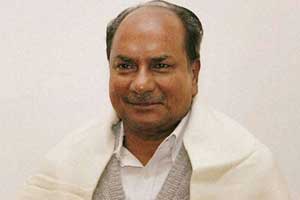 A.K Antony
Antony takes over as Defence Minister. The surprise of the cabinet expansion was the appointment of Antony, former Kerala chief minister with a clean reputation, to the prestigious Defence portfolio as the Defence Minister. Mr. Antony entered politics by organising students of his native Cherthala taluk in Alappuzha district. He was the youngest person ever to be made president of the Kerala Pradesh Congress Committee.