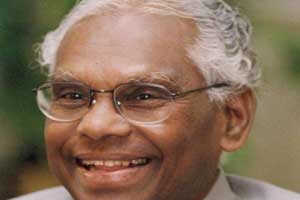 K.R. Narayanan
K.R. Narayanan passes away: The former President, K.R. Narayanan, died on Nov 9th at the Army Research and Referral Hospital after a brief illness. As the nation's tenth President he held office for five years from July 25, 1997. He was 85 and is survived by his wife and two daughters.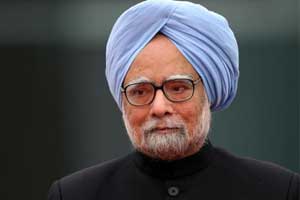 Dr.Manmohan Singh
Kerala International Container Transhipment & NTPC's Kayankulam Thermal Power Station: The Prime Minister, Dr. Manmohan Singh, launched two major projects in Kerala: The International Container Transhipment Terminal and the second stage of the NTPC's Kayankulam Thermal Power Station at two separate functions in Kochi and Kayankulam.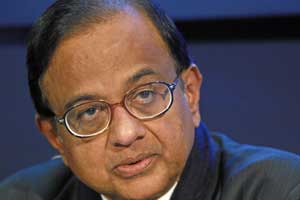 P.Chidambaram
The budget for 2005-06: The Finance Minister, P. Chidambaram, presented the budget for 2005-06, the highlights being nil tax for income up to Rs. 1 lakh, no rebate under section 88 and abolition of section 80 L. Allocation for defense has also been raised to Rs. 83,000 crores.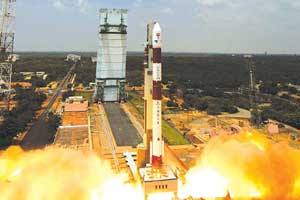 PSLV-C6
India's Polar Satellite Launch Vehicle: India's Polar Satellite Launch Vehicle, PSLV-C6, rose majestically from the spaceport at Sriharikota in Andhra Pradesh. It injected two satellites, CARTOSAT-1 and HAMSAT, precisely into their orbits. On May 5. PSLV-C6 put the 1,560-kg CARTOSAT-1 into orbit at a height of 627 km, 1,058 seconds after lift-off. A minute later, it slotted the micro-satellite HAMSAT, weighing 43 kg, into a similar orbit.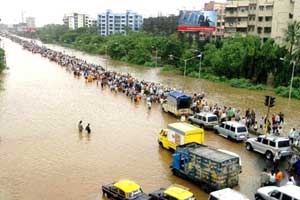 Maharashtra flood
The Maharashtra floods:: The eighth heaviest ever recorded 24-hour rainfall which lashed the metropolis on 26 July 2005, and intermittently continued for the next day was witnessed in Mumbai. Many parts of the Indian state of Maharashtra including large areas of the metropolis of Mumbai (formerly Bombay), a city located on the coast of the Arabian Sea, on the western coast of India, got submerged in which at least 1,000 people died.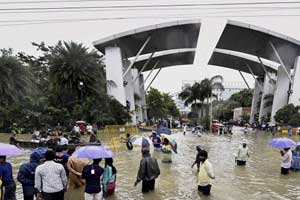 Chennai Rains
Chennai Rains: Torrential rain, caused by a deep depression over the Bay of Bengal, disrupted life in Chennai and northern Tamil Nadu.
J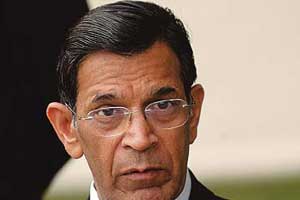 ustice Y. K. Sabharwal
Justice Y. K. Sabharwal is sworn in Chief Justice of India: The new Chief Justice of India, Justice Sabharwal,who was sworn in by President A.P.J. Kalam said that he would look into the issue of 188 vacancies pending in courts throughout the country, including those in the Madras High Court.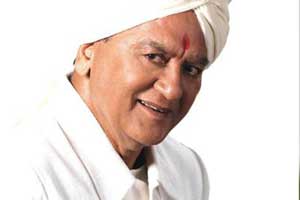 Sunil Dutt
Union Minister Sunil Dutt passes away: Union Minister for Sports and Youth Affairs Sunil Dutt died in his sleep following a cardiac arrest in his home in the western suburb of Bandra on 25th May. His family discovered this around 11 a.m when he did not wake up. He was a well-respected actor, politician, and peace activist.
Anil Ambani
The Reliance empire went through many twists and turns this year: The patching up of Anil Ambani and elder brother Mukesh Ambani was one the most talked about news in the business arena other than the Sensex boom.
After the split with brother Mukesh Ambani, Anil now runs the newly christened Anil Dhirubhai Ambani Enterprises group, an offshoot of Reliance empire with interests in telecom, energy and financial services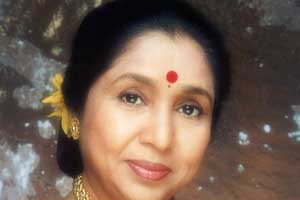 Asha Bhosle
second-time Grammy nomination: The inimitable Asha was in the news recently with a second-time Grammy nomination for her album titled 'You've Stolen My Heart- Songs' from R D Burman's Bollywood in the 'best contemporary world music album, category.
She is considered one of the most versatile singers of South Asia. In 1997, she became the first Indian singer to be nominated for the Grammy Award for Legacy, an album with Ustad Ali Akbar Khan.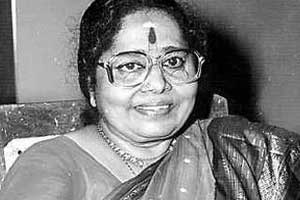 P.Leela
P. Leela's lasting legacy : P Leela, renowned playback singer and Carnatic musician of yesteryears, who had enthralled people with her melodious voice, died on October 31 at a private hospital in Chennai after a brief illness.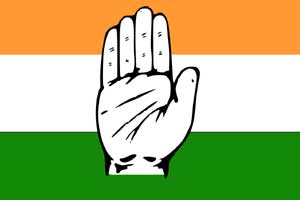 National Congress
National Congress(Indira): The former Kerala Chief Minister, K. Karunakaran, formed a new party National Congress (Indira) at Thrissur. K. Muraleedharan was elected president.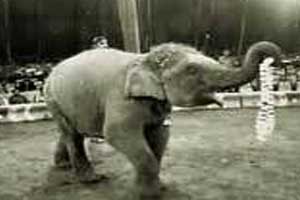 Asiad Appu
Celebrity Elephant Appu dies: Celebrity elephant `Asiad Appu' died at the Aanakotta (elephant yard) of the Guruvayur Devaswom at Punnathurkotta.