Adventure sports and activities open up the gateway to a world of passion and freedom, a life of thrill and vigor. They throw up opportunities to bond with nature and become one with it. The famous snake boat races of Kerala with their high energy levels and an electrifying atmosphere are a typical example of its indigenous sport and adventure activity. Tourists from all over flock to the venue to witness the contests.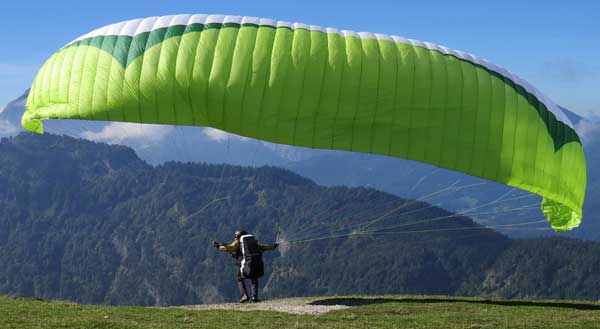 As Kerala is blessed with a wide variety of natural resources like steep mountains, verdant valleys, gushing rivers and waterfalls, thick evergreen jungles and grasslands, vast stretches of oceans and more, the state is a hot and happening place for adventure enthusiasts. The numerous hill stations, beaches, and backwaters are ideal sites for adventure activities like paragliding, parasailing, windsurfing, water scooting and other exciting water sports.
Adventure seekers in Kerala have the choice of undertaking jungle safaris to encounter wildlife, hitchhiking, camping in the high ranges, wildlife tours, backwater biking, trekking, beach sports etc. Travelers can unleash their enthusiasm for adventure in many of the state's numerous adventure destinations such as Thattekad, Thenmala, Thodupuzha, Ponmudi etc and get to spend a few days of thrill at a place of their choice.
The hill station of Vagamon surrounded by terraced tea gardens and deep valleys offer the ideal venue for a trek. The waterfall and the lake with the forest on one side and a cliff on the other throw up opportunities for plenty of raw adventure. Outdoor activities like paragliding or ballooning can be undertaken on the grassy hillocks while the steep tracts offer the opportunity for treks and nature trails.