Kerala boasts a 600 km-long shoreline laced with coconut groves and sheltered coves, natural harbors and lagoons that form a unique feature in the state. These shorelines at different places manifest as golden sandy beaches some of which are recognized the world over for their charm and attraction. Beach destinations in the state are known for their tourist-friendly relaxation facilities and offer excellent sun, sea and sand holiday options that include comfortable lodging, delectable food, Ayurveda and wellness packages, and entertainment & adventure choices like water sports.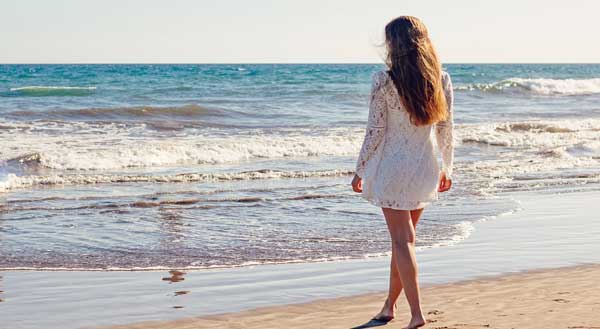 For those who want to idle away the time, a soothing and rejuvenating ayurvedic massage or spa would be the ideal choice. Or they could bask in the breeze and shade of the palm avenues, sipping tender coconut water and reading a favorite novel. The swaying palms on one side and rippling waves on the other create magical memorable moments for the vacationer. The serene and pristine atmosphere combined with the pleasant weather along with good boarding and lodging facilities plus friendly services that prevail in beach locales like Kovalam, Varkala, Marari, Bekal, and Kappad draws vacationers from all over the country.
Beach tours are becoming popular among tourists in Kerala wherein they can unwind on the clean sands, walk barefoot and enjoy the cool gentle breeze hovering over the idyllic retreats and watch spectacular sunsets. One can visit the local fishermen's cove nearby and feel the pulse of the fisherfolk and their indigenous ways. Freshly cooked seafood delicacy is another highlight of the beach tour. The traditional warmth and hospitality of malayaly folk can be felt in the course of these local trips.
Several initiatives are being taken up to develop tourism in the beach hotspots of the state by the Tourism Department. They include setting up seaside picnic villages offering relaxation and entertainment for the whole family. Besides offering budget accommodation, food, and indoor facilities, they also cater to outdoor services such as backwater boating cruises, children's park, adventure arena etc. A variety of resorts and homestays are available in and around these beach locales to take care of tourist accommodation.