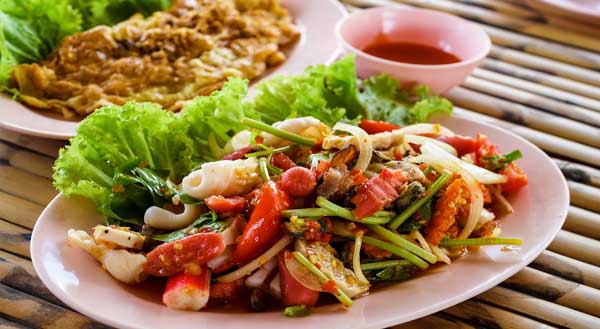 Kerala cuisine is famous the world over for its spicy and scrumptious taste. Kerala is renowned for its variety of spices which has been a trading commodity among European and Arab nations since ancient times. Sea food in the state is a special favourite with visitors and tourists.
In general, the hotels and resorts in Kerala are known to offer several categories of cuisine such as Chinese, Continental, North Indian and South Indian that are popular with tourists from different parts of the country and outside. Coming down to specific Kerala type food, the homestays in the state offer some palatable traditionally prepared dishes comprising both vegetarian as well as non vegetarian ingredients.
Food typical of Kerala has become a rage with the visitors who, while vacationing at a homestay, can also get to learn conventional cooking from the hosts. Fresh fruits and vegetables picked from the surrounding farms, and fish caught from the rivers nearby are used to prepare a variety of mouth watering malayaly dishes that complement the meal of any tourist to the state.
Kerala essentially offers two types of traditional cuisine. One is the vegetarian category comprising rice served on a plantain leaf along with curries, side dishes, fried items, pickles and dessert. The non vegetarian type includes fish, chicken, mutton and beef preparations besides sea food made from crabs, oysters, prawns etc. An increasing number of guests to the state especially the foreign nationals get to relish Kerala cuisine.