Kerala, one of the most cosmopolitan and peace-loving states in the country, is a melting pot of diverse cultures and traditions. The state's culture has been influenced by its history at different periods of time. Kerala is a land of legends, myths, and folklore. The very origin of the state is linked to a legend according to which, sage Parasuram, believed to be an incarnation of Lord Vishnu, carved out the land mass from the ocean depths with his ax.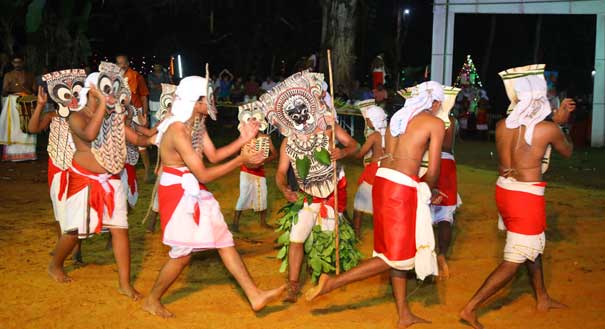 Both occidental and oriental backgrounds have converged in Kerala, making their mark on the history, customs and lifestyle of the land and the people. Indelible imprints have been left behind by the early Europeans and Arabs who arrived at the seaports for trade in spices, perfumes, and valuables. Then came the Portuguese, the Dutch and later, the British who made Kerala their home and made significant contributions in diverse fields that impacted the social life of the people and the state's economy in a big way.
Kerala has a distinct, diverse, cultural and religious background. The state has shown amazing religious liberty to all types of faiths and communities from the very beginning. This tolerance towards cultural values that has persisted through the ages has been a unique and remarkable feature of the state. In its totality, the culture of Kerala represents a spectrum of the collective achievements of the people spanning a wide range of aspects such as language & literature, art & history, religion & philosophy, architecture & spirituality, economy & social welfare, education & learning etc.
The state has seen the rise of many renowned writers, poets, philosophers, educationists, reformists and social activists throughout its history. Similarly, there are quite a few noted and eminent personalities who have contributed to the spheres of Malayalam cinema, music and art. Kerala is home to some of the popular performing arts like Kathakali, Mohiniyattam, Thullal and so on as well as the martial art form of Kalaripayattu. Different facets of Kerala culture unfold during the numerous festival celebrations that are made part of the tourist travel itinerary.