Kerala is one of the greenest destinations in the world and is universally known for its natural resources and exquisite landscape. Hence it forms the ideal hub for developing ecotourism on a large scale. The verdant beauty of the state is richly highlighted through the different ecotourism locales that the state is blessed with and these comprise forest ranges, hill stations, wildlife sanctuaries and national parks that are biodiversity hotspots.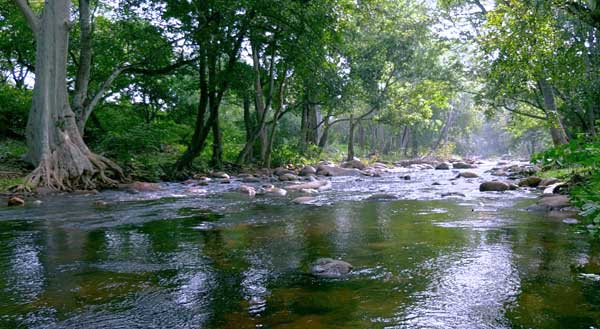 The green stretches of Kerala offer shelter to a large number of plant, animal, bird, amphibian, reptile and mammal species. Some of these verdant patches located in the Western Ghats bordering the state are included in the list of the world's prime biodiversity spots, offering shelter to many rare and exotic varieties of flora and fauna. The coastal landscape dotted with rows of coconut palms; paddy fields glimmering with the emerald green of sprouting new shoots; a lush velvety carpet of terraced tea plantations; rippling streams and silvery waterfalls – are all excellent eco-tourism destinations reflecting nature at her best.
Eco-tourism is all about showing sensitivity and responsibility towards one's surroundings and making efforts to preserve nature. A lot of awareness campaigns have been initiated by govt and non-govt organizations in Kerala focusing on responsible tourism & ecotourism measures which go hand in hand. Tourists are informed of the need and importance of taking care of the environment and contributing to its conservation. This is especially significant in the backdrop of the fast-paced urban development scenario we are witnessing all over today.
Eco-tourism resorts are popular among travelers owing to the fact that they allow them to get close to nature, soak in the sights, sounds, and smells of the serene and unpolluted environs, and feel refreshed and rejuvenated. Kumbalanghi, Thenmala, Nelliampathy, Bhoothathankettu, and Peruvannamuzhy are a few of the eco-tourist and biodiversity hotspots of Kerala.