Kerala is a treasure trove of historical sites, architectural monuments and heritage centers that silently stand in majesty reflecting the glory of the past. Whether it's pilgrimage places, ancient forts, and palaces or museums and mausoleums, every single structure has a piece of history buried in its precincts. These heritage locations and buildings are also symbolic of the splendid art and architecture that used to be in vogue in the state.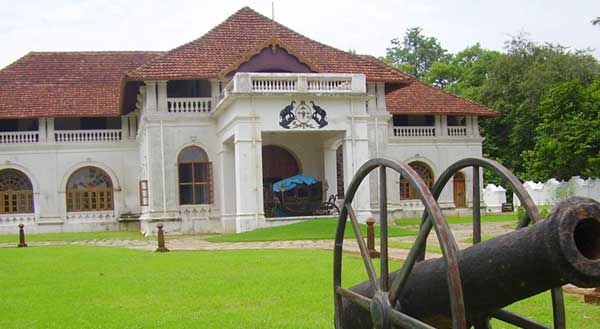 The massive forts located in the beaches, cities and remote interiors of Kerala speak volumes on the waterfront turbulence of a bygone era when these structures were used for defense. Kerala possesses a fine integration of diverse cultures absorbed into society during different periods in history. Different religious communities have made their home in Kerala since the early days and each group has contributed some aspects of its unique culture and lifestyle and left an impact.
Some of the architectural marvels of Kerala housing a rich cultural legacy and proud heritage include the centre of art & culture, Kerala Kalamandalam in Thrissur, the ancient wooded Padmanabhapuram Palace near Thiruvananthapuram, the famous Bekal Fort in Kasargode echoing the war cries and rebellion of yore, and the Napier Museum in the state capital chronicling the complete history of Kerala through antiques and artifacts.
Kerala has a rich legacy in many aspects like astrology, Ayurveda, places of worship, traditions and rituals, fairs and festivals and handicrafts. Tourists can avail themselves of travel packages that include guided visits to heritage centers to know all about the history, art, culture, and lifestyle of the people in the olden times. The Archeological Survey of India has initiated a lot of schemes and measures to preserve the ancient documents and heritage monuments for future generations. It is with this objective that heritage tourism is developing today.