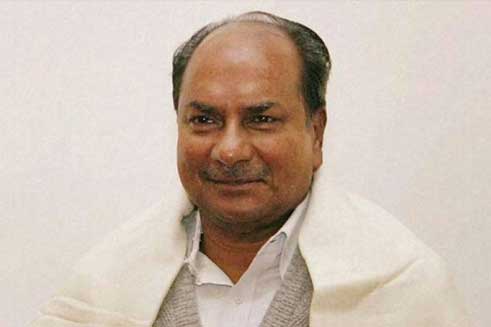 The surprise of the cabinet expansion was the appointment of Antony, former Kerala chief minister with a clean reputation, to the prestigious Defence portfolio as the Defence Minister.
With A. K. Antony making it to the Defence Ministry, Kerala will have its second Defence Minister after nearly 50 years. The only other Keralite to hold this office was V. K. Krishna Menon who was in Nehru's Cabinet.
For Mr. Antony, this will be his second stint in the Union Cabinet - having earlier been Minister of Civil Supplies, Consumer Affairs, and Public Distribution in the P.V. Narasimha Rao Government from 1993 to 1995. This stint was cut short when he stepped down owning moral responsibility for a sugar scam.
Truncated tenures in office are something that has dogged Mr. Antony's career. Thrice Chief Minister of Kerala, he never served a full term. The youngest Chief Minister of the State, at 37, in 1977, he held office for a year. His second stint in 1995 was just as short and the third run after the Congress-led United Democratic Front's landslide victory in 2001 was cut short in 2004 following the drubbing the party received at the hustings in the 13th Lok Sabha elections.
Mr. Antony entered politics by organizing students of his native Cherthala taluk in Alappuzha district. He was the youngest person ever to be made the president of the Kerala Pradesh Congress Committee.
With time, Mr. Antony came to lead his own group in the faction-ridden Congress in the State. Mr. Antony is known to be guarded in decision-making and to toe the middle path.