From time immemorial, Kerala has been the center of spice trade between the countries of the Middle East and Europe. Merchants sailed thousands of nautical miles to buy the famed spices from Kerala in return for the valuables and assets from their countries. The spices of the state are held in much popularity throughout the globe for their variety and quality. Some of the spices also hold medicinal value.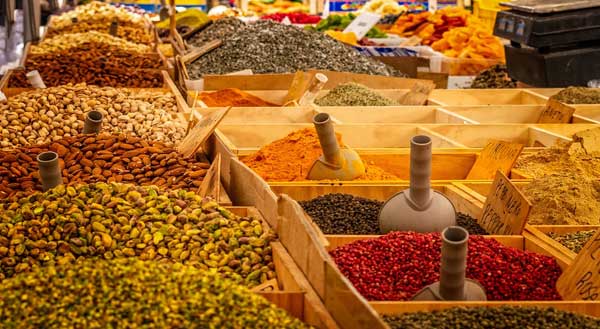 Spices, which form part and parcel of the cuisine of Kerala, constitute an integral element in the state's group of agricultural commodities. It also forms an important commercial crop in terms of domestic consumption and export. The climate of Kerala is conducive to the growth of spices. Spice tourism has been doing very well in the state. The renowned spice plantations in the state are located amidst picturesque scenery and are excellent picnic spots for a weekend trip. Spice walk, campfire, treetop lunch, spice shopping etc make the tour packages attractive.
Assorted spice tours are organized by the resorts and homestays of Kerala wherein the tourists can roam around the numerous spice plantations, terraced farms and verdant patches of greenery, soaking in the sweet-smelling air around, and getting to taste the local food made hot, rich and scrumptious by the use of fresh ginger, nutmeg, vanilla, pepper, cinnamon, clove, and garlic.
To facilitate spice tourism in the state, the department has made arrangements for conducting training courses on spices that benefit both the tourists as well as the industry. Visitors can avail the tours to spice-scented farms and gardens and be informed about the varied varieties grown in the state, grading and quality control measures, packaging methods and so on. The aroma, texture, and flavor of the export quality spices and condiments are to be experienced to be believed.