Kerala, with its vast and lengthy shoreline, numerous rivers, lakes, a network of lagoons and a host of beaches, is an ideal destination for water sports and adventure activities. Travelers from across the world make a beeline for spending a memorable vacation in this veritable adventure hub. Canoeing, kayaking, parasailing, scuba diving, and windsurfing are some of the popular recreational sports activities.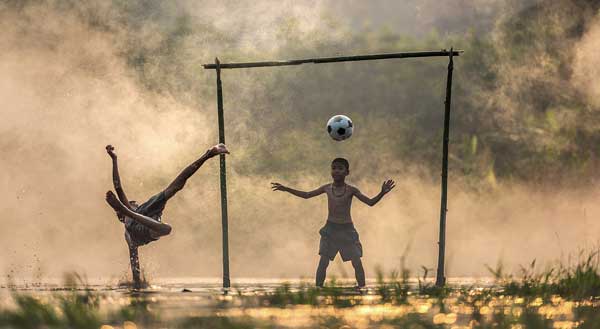 Beach surfing is a common water sport indulged by the adventure enthusiasts along the numerous beaches that dot the sea coasts of Kerala. This activity lies in skimming the water face on a surfboard carrying a revolving sail wherein the surfing skills are tested while maneuvering the craft through the tossing waves and strong winds. The scuba divers in their diving suit have fun diving deep within and exploring the seabed with its manifold mysteries. Snorkeling is another deep-sea activity.
While parasailing, you are strapped to a parachute that is harnessed to a motorboat, and as it speeds, you take off in the air. Kayaking is another highly exciting adventurous activity that requires deft handling of the kayak or small boat amidst rocky rapids and turbulent streams. Canoes and motorized catamarans can also be availed for pleasure rides. The hill stations of the state offer the ideal venue for paragliding, yet another sport which requires a high level of physical and mental fitness.
Then there are the enthralling boat races of Kerala during the harvest festival season. The long decorated snake boats with hundreds of oarsmen enthusiastically paddling their way to the finish, singing in chorus and cheered by the onlookers, is a spectacular sight. The vibrant and colorful Nehru Trophy boat race conducted every year is a prime attraction among the visitors. Besides, the conventional sport and game of football and cricket draw enthusiastic crowds of visiting tourists as well, during the mega matches.