Kerala, with its plethora of forested mountainsides, verdant valleys and tropical evergreen jungles, gushing rivers, lakes and waterfalls combined with the torrential rains received in the form of the south-west monsoon, constitutes the state most blessed with natural resources. This makes the land a perfect habitat for housing wildlife, both flora, and fauna. The wildlife sanctuaries and national parks in the state are home to a large variety of common, rare and exotic species of plants, herbs, animals, birds, insects, reptiles and mammals.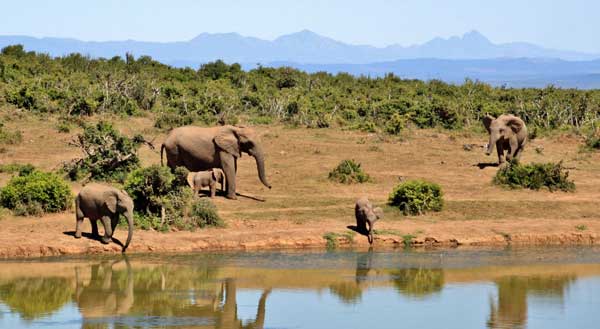 The parks and sanctuaries help in preserving the abundance of wildlife as well as in conservation of their natural habitat and the environment. These abodes of wilderness that are stunningly beautiful nature spots are major tourist attractions in Kerala where travelers and visitors flock to be in the midst of nature and catch a glimpse of the wild animals in their majesty. Nature walks through the green pastures, trekking along nature trails, jungle safaris in jeeps or on elephants to watch wildlife at close quarters, bird watching, etc are some of the exciting activities to be undertaken by the enthusiast while on a wildlife tour. Wildlife photography can also be indulged in.
The Western Ghats is home to wildlife species such as elephants, tigers, sambars, wild boars, stags, peacocks, gaurs, leopards, langurs, flying foxes, cobras and so on that freely roam about in their natural abode and contribute to the ecological equilibrium. Silent Valley national park, Parambikulam wildlife sanctuary, Periyar and Thekkady wildlife reserves are some of the better-known wildlife destinations in Kerala. Kumarakom, Thattekkad, and Kadalundi are renowned havens of birdlife in the state.
A host of interesting activities await the wildlife enthusiast in Kerala. Family tour packages involving day-long boat cruises along Periyar Lake at Thekkady draw plenty of visitors, especially in the peak season. During the ride, one can spot a range of wild animals, water birds, common reptiles and rare insects at close range while it's fun to shoot their images with your cameras. Jeep and elephant safaris, trekking, camping etc are for the more adventurous-minded.