Kerala backwaters
The Kettuvallam is a large floating structure with high load carrying capacity was a part of Kerala's culture and heritage over the past years. The advent of road transport and motorisation of waterways saw in steep decline in the significance of Kettuvallam as an effective carrier of bulk cargo.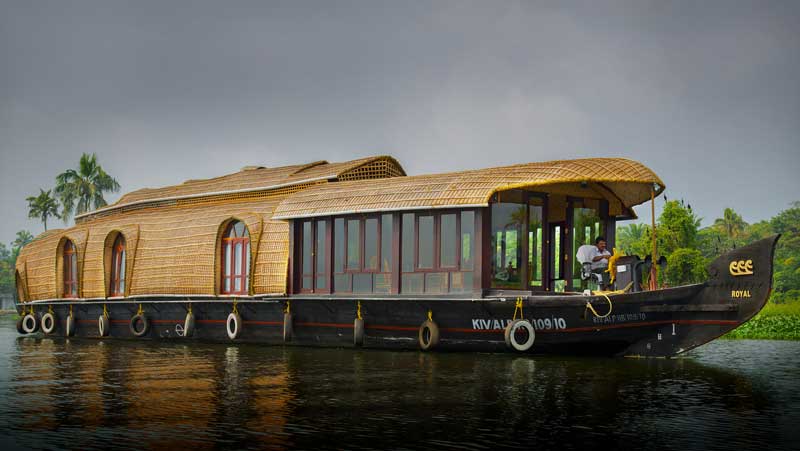 Around six years ago an entrepreneur on the request of tourists remodelled the traditional Kettuvallam to suit the role of a tourist cruise boat. This gave an impetus to the resurgence of Kettuvallam and with further modifications, these vessels were transformed into full-fledged houseboats. The Kettuvallam was once an integral member of the fraternity of Kerala as an efficient cargo carrier. With a redefinition of its function, these boats have carried which for themselves in the present and future of Kerala as a tourist houseboat.
Kettuvallam is made entirely of jackwood plants tied (Ketu) together with strong coir rope to form a huge barge (Vallam). The boat is constructed without using a single nail and is coated with a special resin obtained from boiling cashew kernels. Each a masterpiece of intricate craftsmanship, the 'Kettuvallam' lasts, not for years, but for generations.
Surrounded by its all-natural decor, the houseboat provides the ideal observation platform. Not just for underwater life, flora and fauna, but also for the charming rural lifestyle slipping by in slow motion. Lulled by the waves into a state of delightful euphoria, you can return to daily routine, refreshed and rejuvenated.