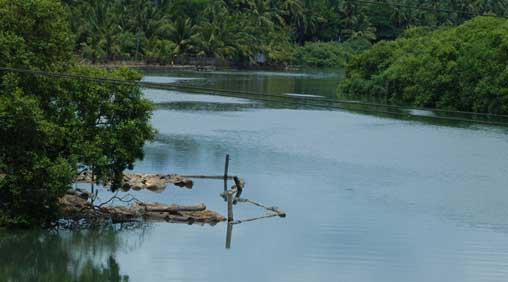 Once the capital of the Zamorins, a prominent trade and commerce centre and the land of the Malabar Mahotsav, Kozhikode was the most important region of Malabar in the days gone by.
Today ancient monuments, lush green countryside, serene beaches, historic sites, wildlife sanctuaries, rivers, hills a unique culture and a warm, friendly ambiance make this district a much sought after destination.
Unexplored, unspoiled, the backwaters of Kozhikode hold great promises of enchanting holiday options. Elathur, the Canoli Canal and Kallai river are favorite haunts for boating. Kadalundi with its beautiful bird sanctuary is a charming site. Korapuzha, the venue of Korapuzha Jalotsavam is fast becoming a popular water sports destination.
Some of the places to visit in Kozhikode are mentioned below.
Kozhikode beach
Accessible through four over bridges in the city, Kozhikode Beach is located on the Western side of Kozhikode on the Malabar coast of India. There's a Lions Park and an aquarium near the beach for children and the beach is a prominent place for public meetings and gatherings.
Kadalundi Bird Sanctuary
Located 200 m above sea level, Kadalundi Bird Sanctuary is 29 hm away from Tirur, 39 km from Malappuram and 19 km from Kozhikode city. Visited by terns, gulls, herons, sandpipers, cormondants, whimbrels, brahminy kites etc, this place would make a heaven for every bird lover and bird watcher. Other than birds, one can also find fish, crabs and mussels in the sanctuary.
Pazhassiraja Archaeological Museum
The Pazhassiraja Archaeological Museum contains priceless historical artifacts from 1000 BC to 200 AD. Constructed in 1812, the Museum has exhibits from the megalithic age and the Indus Valley Civilization, namely coins, ancient pottery, toys, weapons used by British Soldiers, Panchaloha idols and stone statues etc.
Beypore Beach
Situated 10km south of Kozhikode, Beypore beach is a popular sandy beach in Calicut. Baypore port is one of the the oldest ports in Kerala and is famous for building wooden ships. Beypore is 180 km North of Cochin and 391 km away from Trivandrum.
Related links