Muzhappilangad Beach (Kannur District)
Black rocks protect this long, clean beach from the currents of the deep, making its shallow water a swimmer's paradise. Perhaps this is Kerala's only drive-in- beach where you can drive down the entire length of 4km.Located between Thalassery and Kannur, the beach is the longest drive-in beach in Asia, the top 6 drive-in beaches in the world according to BBC aricle for autos and the only Asian beach featured in the list. One of the most important tourist attraction in Kannur, the beach festival, is conducted in the month of April every year in this beach. Other than the place for enjoying the sun, sand and water, Muzhappilangad beach is a bird watching hotspot too, with more than thirty species of migratory birds visiting the place every winter.
Dharmadam Island (17 km from Kannur)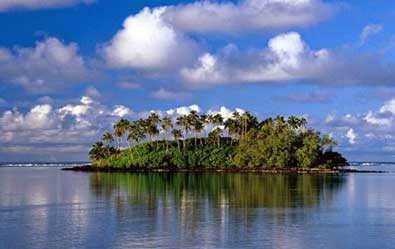 The small 5-acre island covered with coconut palms and green bushes is a beautiful sight from the beach. Permission is required ti enter this privately owned island(100 meters away from the mainland at Dharmadam).
Payyambalam Beach (Kannur District)
This long, lovely beach is a local picnic spot.Located just 2kms away from Kannur Town, this magnificent beach is a must visit if you love sunset and enjoy kite flying. It is the perfect place to relax and enjoy the sand and the sea. One of the main attractions of this beach is a sculpture by the famous sculptor, Kanayi Kunjiraman, which portrays a mother and child. Extending about 4 kms, the beach is a perfect spot to get away from the busy city lives. Many famous movies like Alai Payude, directed by Mani Ratnam has captured the beauty of the beach without leaving a drop of its essence.
Ezhimala Beach (Kannur District)
The Beautiful beach here has a hillock nearby (286 m height). A Naval Academy is being developed here.