Thangasseri Beach (Kollam Dist)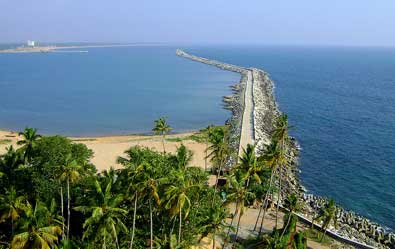 This seaside village of historic importance has the ruins of an old Portuguese fort and churches built in the 18th century. The Thangasseri lighthouse is open to visitors from 1530- 1730 hrs.
Thirumullavaram Beach (Kollam Dist)
This secluded beach is a beautiful picnic center and has frequent bus connections to the town.Situated 5 kms away from the heart of kollam city, this beach is one among the 16 well kept beaches in India, topping the beaches in Kerala. Since the beach is connected with all the major roads around the State, it is an easily accessible holiday destination. Covered with coconut palms, the surrounding always fills its visitors with tranquility. The travelers can also grab the taste of the local cuisine with great flavour which alone can make one go for a second visit to the beach. Another attraction is a water hillock named Njarazcha Para (Sunday Rock) which can be clearly seen from the shore during low tides.