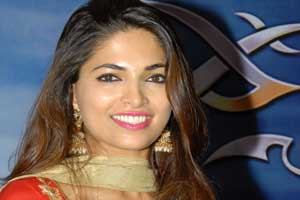 Parvathy Omanakuttan
Parvathy Omanakuttan an Indian model and actress who was crowned Miss India World in 2008 and later became first runner-up at the Miss World 2008 competition. She participated in Femina Miss India 2008 and won the Miss India World crown. Omanakuttan also won the sub-titles of Miss Photogenic, Miss Personality, and Miss Beautiful Hair in the Femina Miss India 2008 pageant.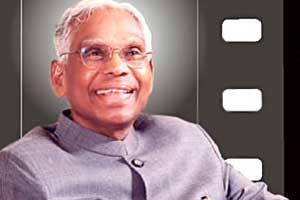 Shri.K.R.Narayan
Kocheril Raman Narayanan, also known as K. R. Narayanan was the tenth President of India. He was the first Dalit, and the first Malayali, to have been President. Narayanan is regarded as an independent and assertive President who set several precedents and enlarged the scope of the highest constitutional office. He presided over the golden jubilee celebrations of Indian independence and in the countrys general election of 1998 became the first Indian President to vote when in office, setting another new precedent.
R.Sreelekha, the first IPS officer of Kerala cadre, is a multi-faceted person who has adorned several important posts in the Police Department both in Kerala as well as in N. Delhi. A recipient of numerous top awards and honors including the President's Medal for meritorious service, this ambitious, dynamic and tactful lady is a regular columnist who voices her opinions on human rights and other social concerns. An activist strongly advocating women's rights, she's also authored quite a few books beside a collection of short stories.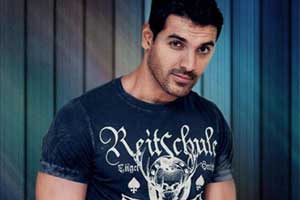 John Abraham
John Abraham (born 17 December 1972) is an Indian film actor and former model. Abraham started his modelling career appearing in the music video of the song "Surma" by Punjabi singer Jazzy B. He then joined the media firm Time & Space Media Entertainment Promotions Ltd., which, however, closed because of financial problems. Later, he worked for Enterprises-Nexus as a media planner.
Vidya Balan
Bright, cheerful and talented Vidya is a popular figure in Bollywood. She has, to her credit, several box office hits as well as critically appreciated art movies in both Hindi and Bengali in which she has made a name for herself. She has also won numerous state, national and international awards. Vidya Balan grew up in Mumbai and attended St. Anthonys Girls High School, St. Xaviers College, Bombay and later the University of Mumbai.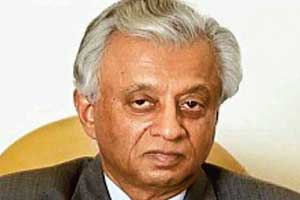 T.K.A.NAIR
Nair appointed an advisor to PM, Pulok Chatterji as Principal Secretary. In a reshuffle in the PMO, Principal Secretary to the Prime Minister TKA Nair has been appointed as his advisor while senior bureaucrat Pulok Chatterji will take Nairs place. Nair, a retired IAS of 1963 batch, will hold the office of advisor with the rank and status of Minister of State in the Prime Ministers Office from October 3 till further orders, an official statement said.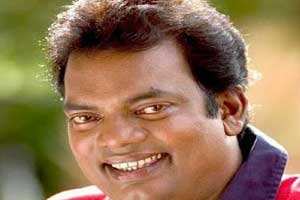 Salim Kumar
Salim Kumar is a South-Indian film actor and mimicry artist predominantly acting in Malayalam films. He is one of the prominent comedian actors of the current generation in Malayalam cinema but has shown his acting versatility in drama-centered films such as Achanurangatha Veedu, Gramophone, Perumazhakkalam and Adaminte Makan Abu. He won both the National Award and Kerala State award for Best Actor for his role as Abu in Adaminte Makan Abu for the year 2010.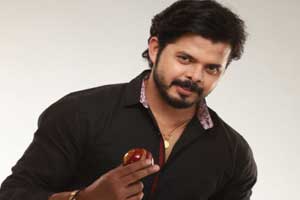 Sreesanth
A confident and spirited medium pace bowler whose aggressive performances catapulted him to participate in Twenty20 cricket, eventually leading to his inclusion in the IPL series, Sreesanth has also been in the limelight for his on-field temperamental mannerisms. He is the only Ranji Trophy player from Kerala who has successfully made it to the Indian team.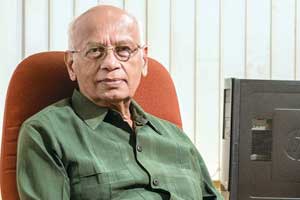 Dr. M. S. Valiathan
Dr. M. S. Valiathan is a reputed cardiac surgeon and the Founder-Director of Sri Chithira Thirunal Institute of Medical Sciences & Technology at Thiruvananthapuram. He is the pioneer of biomedical research in the country and the Institute is known for designing and developing the cost-effective 'Chitra Heart Valve'under his initiative and guidance. He has also rendered the translated version of 'Charaka Samhitha', a treatise in Sanskrit, into a book named 'Legacy of Charaka'.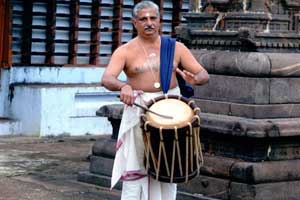 Peruvanam Kuttan Marar
Peruvanam Kuttan Marar is the scion of an illustrious lineage of percussionists from village Peruvanam in Thrissur district. Kuttan Marar, along with a highly talented group of percussionists, has been playing a key role in keeping a rich legacy in ensemble percussion performance unique to the region alive. The ethnic panchari melam or drum orchestra is the best known among existing temple arts or 'kshetra vaadya kala'.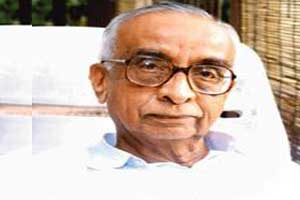 K.N. Raj
K.N. Raj or Kakkadan Nandanath Raj is the economist who played an important role in Indias planned development, drafting sections of Indias first Five Year Plan. Raj moved to Delhi University, where he was Professor of Economics and also Vice-Chancellor (from October 1969 to December 1970), spending a total of 18 years there. During that time, he was instrumental in setting up the Delhi School of Economics (DSE).
Gireesh Puthenchery
Gireesh Puthenchery [1961-2010] was a noted Malayalam lyricist and Screen play writer. He also served as a governing council member of the Indian Performance Rights Society (IPRS).Beginning his career in the 1990 film " Enquiry", Girish went on to write lyrics for more than 2,500 songs in over 300 Malayalam films. Girish won the best lyricist state film award seven times. He suffered a brain haemorrhage and died at a private hospital on Wednesday Feb 10,2010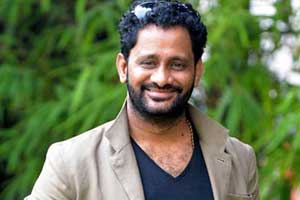 Resul Pookutty
"This is unbelievable. We can't believe this. Ladies and gentlemen... sorry... I share the stage with two magicians, you know, who created the very ordinary sounds of Bombay, the cacophony of Bombay, into a soul-stirring, artful resonance called Slumdog Millionaire.Pookutty moved to Mumbai after his graduation. He termed it as "a natural immigration as a graduate of the institute."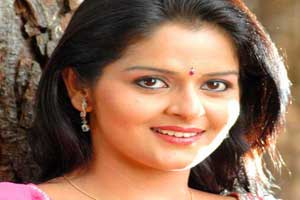 Roma
She made her entry into films with the Malayalam movie Notebook became very popular after the success of her début film. She has also acted in the Telugu movie Mr. Errababu (2005) and Tamil movie Kathale En Kathale (2006). She made her Kannada début with Aramane (2007), starring Ganesh in the lead. Now she has turned a very busy actress in Malayalam film Industry.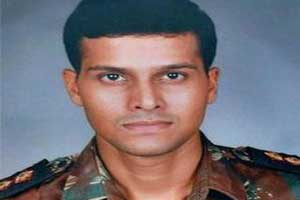 Sandeep Unnikrishnan
Sandeep joined the National Defence Academy in 1995. He was a cadet, part of the Oscar Squadron (No. 4 Battalion) and a pass out of the 94th Course of NDA. He graduated as a Bachelor of Arts (Social science stream). His NDA friends remember him as "selfless", "generous" and "calm and composed".