Attukal :
This place is located between Munnar and Pallivasal, and a beautiful sight of waterfalls and rolling hills can be seen here. Attukal is also ideal for long treks
Cheeyappara :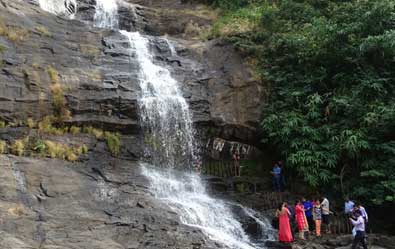 The Cheeyappara and Valara waterfalls are located between Narimangalam and Adimali on the Kochi-Madurai highway. The Cheeyapara waterfalls cascade down in seven steps. It is a real feast for the eyes.
Nyayamkad :
10 Kms from Munnar, located between Munnar and Rajamala Nyamkad is a land of breathtaking waterfalls. The Waters cascade down a hill from a height of about 1600 meters, the enchanting surrounding make an excellent picnic spot and trekking point.
Power House Waterfall :
18 Km from Munnar, this waterfall is on the way to Thekkady from Munnar, which cascades down to step rock 2000m above sea level. The spot is enriched which the scenic western mountain range and is an ideal place for a break on the way to the Periyar Wildlife sanctuary.
Thommankuthu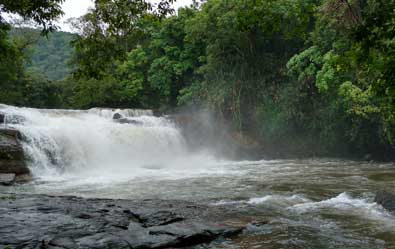 28 km from Thodupuzha is Thommankutthu, which is famous for its numerous waterfalls. This place is ideal for nature lovers as the seven-step waterfall here is a much-loved picnic spot. At each step, there is a cascade and a pool beneath to enjoy the panoramic beauty; the best way is to undertake a trek that takes one to the top of the mountain, a 12 km. climb.