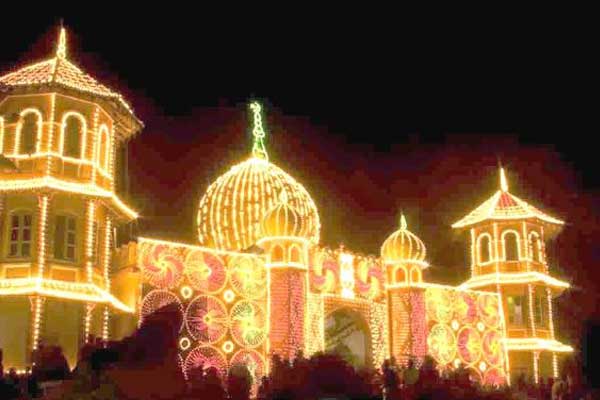 The Kanjiramattom mosque is believed to be built as a memorial to Sheikh Fariduddin. The festival of 'Kodikuthu' is held from January 13 to 14 every year. During the 'Chandanakkudam' ritual held at night, pilgrims carrying pots covered with sandalwood paste proceed in a procession to the mosque. Caparisoned elephants and folk performances accompany the procession. Traditional Muslim art forms like Duffmuttu and Kolkali are also staged during the festival.
Getting there
Nearest railway station: Ernakulam, about 25 km away.
Nearest airport: Cochin International Airport, about 45 km away.