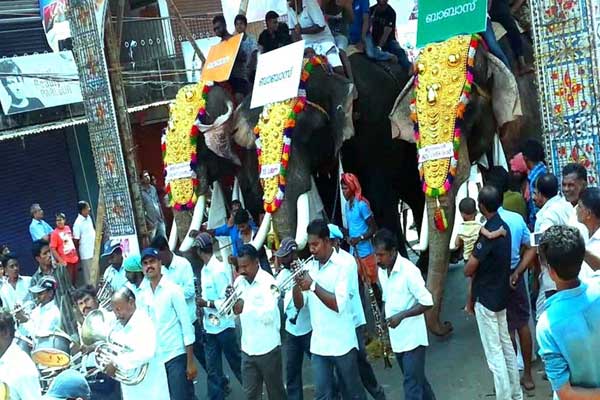 The event falls on Feb 5. It is held in the Pattambi Mosque on the main road of Pattambi town, Palakkad district.
Pattambi Nercha is a festival held in memory of Aloor Valiya Pookunjikoya Thangal, a Muslim saint of Malabar. A grand procession of nearly 100 caparisoned tuskers, colourful floats, music concerts like the Panchavadyam and the Thayambaka and folk art forms form the highlights of the festival. The procession concludes late at night on the banks of River Bharathappuzha where the Panchavadyam rises to a crescendo and the art forms take on a spectacular magnificence.
Getting there:
Nearest railway station: Pattambi railway station is at a walkable distance from the mosque.
Nearest airport: Coimbatore, in the neighbouring state of Tamil Nadu about 55 km away from Palakkad.