Thenmala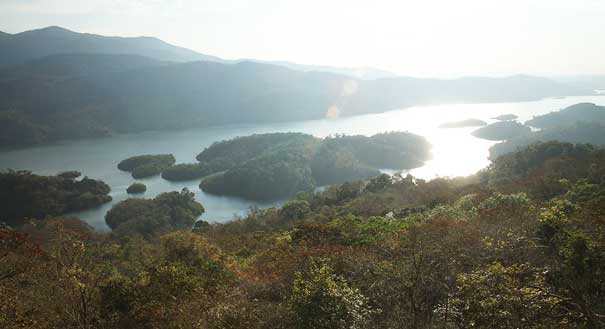 'Honey Hills' is the literal meaning of Thenmala situated near Kollam. It was believed that honey sought from these hills had medicinal properties. But presently it's better known for its eco-conservation efforts and stands as one of the best Hill Stations in Kerala. As India's first planned eco-tourism destination, Thenmala is the nerve-center of 10 satellite eco-tourism attractions strewn across the hills of Thiruvananthapuram, Kollam, and Pathanamthitta.
Thenmala lures a large number of domestic as well as international tourists during their Kerala tour. Blessed with a number of serene natural attractions, travelers can rest assured to return with beautiful glimpses of nature hardly found anywhere else. It is definitely one of the must-visit Kerala Hill Stations.
The main attractions of Thenmala are Palaruvi falls, Riverfront leisure zone, Rock shelters, and a deer rehabilitation center. Positioned 500 m above the sea level, in the foothills of the southern Western Ghats, Thenmala's assorted flora and fauna and a vast swathe of forest exert a pull on adventure seekers, naturalists, and conversationalists.
To learn more about the place, click thenmalainfo
To know more about the cashew capital of Kerala, visit quilon.com