Destination - Thiruvananthapuram
The capital city of Kerala, Thiruvananthapuram is a destination for all. Those who want to enjoy the beaches Kovalam, Shanghumugham, Varkala, and Veli- are here to entertain you; for enlightening spirituality temples, churches and mosques are here; palaces; museums; historical structures; hill stations (Ponmudi and Agasthyamala), culture and tradition. You will get anything and everything here, in this city of Lord Padmanabha.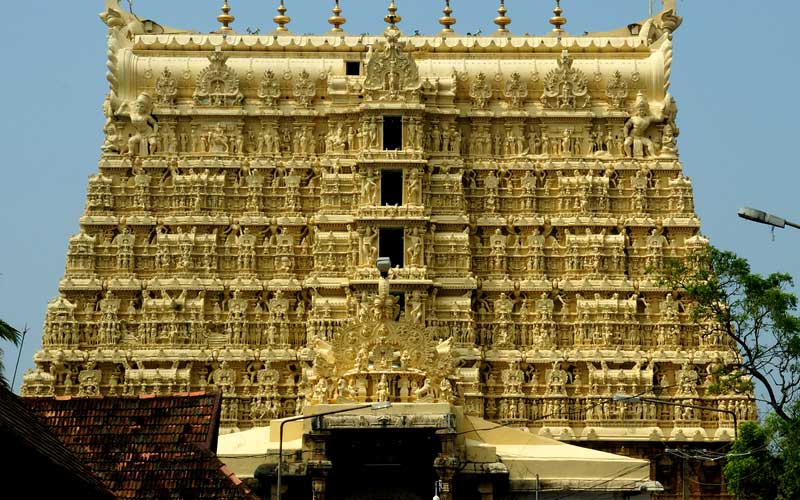 Thiruvananthapuram got its name from the famous Padmanabha (Lord Vishnu) temple here. Numerous devotees from different corners of the world arrive here to pay a visit to Lord Ananthapadmanabhan. Apart from Padmanabhan temple, other temples like Attukal Devi temple, Pazhavangadi Temple of Lord Ganesha etc attract the people. The Beemapalli in Thiruvananthapuram is a famous religious destination for Muslims. This mosque is dedicated to Bee Umma, muslim women, who was considered to possess spiritual powers.
The Kovalam and Varkala beaches of Thiruvananthapuram is a heaven for the tourists. Kovalam is one of the most visited beaches in Kerala. The beach resorts near the Kovalam beach arrange a perfect atmosphere for the travelers to come and enjoy Kovalam. Varkala beach is the only beach in southern Kerala where you can sight cliffs adjacent to the sea. Recently the cliff got the geological monument tag. Now if you are an adventure lover, Agasthyamala and Ponmudi are here to offer you the pleasure of adventurism. You can view nature at its best at Ponmudi, the beautiful and attractive hill station of Thiruvananthapuram. At Agaathyamala, you can enjoy a nice trekking experience.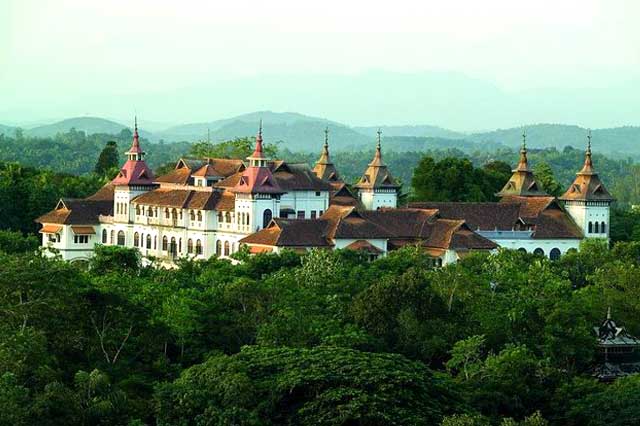 Thiruvananthapuram is blessed with attractive palaces like Kuthiramalaika and Kowdiar Palace. These beautiful palaces take you to the era of kingship and royal life that ruled over Kerala decades before. The Kuthiramalika Palace is very near to the Padmanabha Swamy temple and is now maintained as a museum. Built by Maharajah Sree Chithira Thirunaal, Kowdiar Palace is famous for its architectural richness and beauty. The museum, zoo, and planetarium are also must visit places in Thiruvananthapuram.
Though the capital city, Thiruvananthapuram is not a busy city like Kochi. In this city, you will be able to enjoy various cultural, art and music festivals arranged by the state government as well as other private organizations. Art and music festival, 'Soorya' is organized every year at Thiruvananthapuram. In the month of December falls the famous International Film Festival of Kerala, which is one of the most successful film festivals organized in India. The one-week long festival attracts delegates from in and outside Kerala.
Highlights: Beautiful beaches, attractive hill stations, rich cultural and traditional background, temples, mosque, historical monuments etc.
Places to visit: Kovalam, Varkala, Shangumugham, Kowdiar and Kuthiramalaika palaces, Ponmudi, Agasthyamala, Padmanabha Swamy Temple, Bheema Palli etc.
For Accommodation - Hotels / Resorts / Homestays at Thiruvananthapuram
For more details about Trivandrum, Kerala, India, visit our exclusive portal - www.thiruvananthapuram.net