Kochi:``Tobacco consumption is the prime cause of cancer in 50% men and 18 % women,'' according to a study conducted by the Regional Cancer Centre, Thiruvananthapuram. The study also found out that the small shops selling such items had been mushrooming in the city and its suburbs.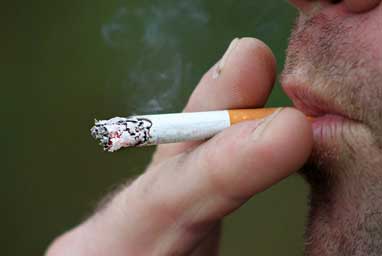 Despite a ban existing on smoking in public places, the sale of tobacco products in school premises and the subsequent cases of tobacco-related diseases and deaths are escalating in Kerala. The consumption of pan masala and tobacco-laced chewing gums are equally dangerous, the study points out. Tobacco consumption is comparatively higher in rural areas compared to towns causing pre-cancerous diseases, eventually leading to oral and lung cancers.
The incidence of oral cancer has been high among the youth, which could be attributed to the use of tobacco products like pan masala. The study, which covered two lakh people in 14 villages in Thiruvananthapuram district found that 61% of men and 34 % of women above 35 years were addicted to tobacco. The reasons cited for such a state of addiction vary from lack of education, economic backwardness to malnutrition. The use of tobacco addiction has been seen mostly among the working class people.
Twenty four thousand people die of tobacco-related diseases in the state. Most of the rural population covered by the survey smoke beedi and beedi is being considered more dangerous than a cigarette. However, 13 % of college students are addicted to smoking and an escalating number of youngsters consume pan masalas and other tobacco-flavored products. Shops and restaurants around schools and colleges often neglect the court order banning the sale of tobacco items within 500 meters around the educational institutions.