Parambikulam Wildlife Sanctuary
Between the Anamalai Ranges of Tamilnadu and the Nelliampathy Ranges of Kerala on the Western Ghats is the Parambikulam wildlife sanctuary. Situated in the Palakkad (Palghat)district, it was originally a small tract of reserve forest with an area of about 48 sq. km. However owing to the growing wildlife need, it was expanded in 1962 and today covers an area of 258 sq. km. Ideally suited to the growth of teak, the track encouraged large-scale teak plantations through artificial regeneration in the early 1920's. This was abandoned when a full-fledged wildlife department was formed in 1985. Several streams originate from these hills and flow toward the Chalakudy river. The terrain is mostly undulating with a valley in the basin. The Karimala Gopuram is the highest peak in this region and standing at 1444m.
The Parambikulam Wildlife Sanctuary, Palakkad is accessible by road from Tamil Nadu side of the border. Buses ply between Pollachi and Parambikulam.
Means of Transport
Nearest railway station - Pollachi ( 60 km).
Nearest airport - Coimbatore ( 100 km)
Roads From the Kerala side, the sanctuary is accessible through dirt roads and may need sturdy 4-wheel drives to take you there.
For More Hotel/Resort Reservations click Palghat accommodation
There is a rest house at Thunacadavu. The Parambikulam Project also provides accommodation. There are several cheap hotels at Pollachi and Coimbatore also.
Silent Valley National Park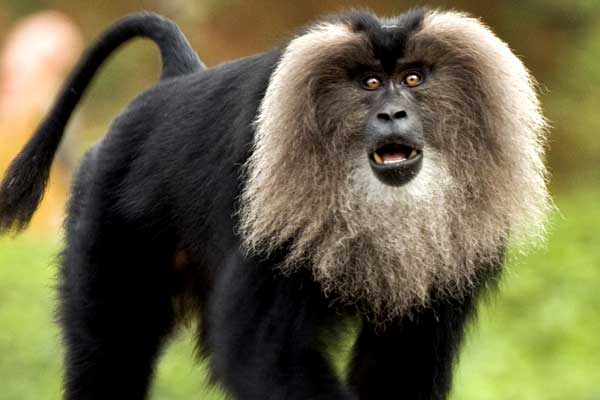 The Silent Valley National Park, around 90 Kms in all was the subject of a statewide environmental agitation, to save the virgin evergreen forests from destruction, due to a dam proposed within it. This wildlife sanctuary attained international attention then and now forms part of larger Nilgiri Biosphere reserve. The park is home to more than 100 species of butterflies and birds. Other wildlife includes the Nilgiri Tahr, the rare and endangered Lion Tailed Macaque, leopards, tigers and elephants.
To get to the Park, one has to take the road from Palakkad, 80 km away. Regular buses are available to Mukkali, 20 km from the Park. Visitors are allowed only in a few places, near the site proposed for the dam earlier. Facilities are rudimentary and limited. Recommended only for those willing to rough it out...
For enquiries regarding entries to wildlife sanctuaries, contact :
The Chief Conservator of Forests(Wildlife)
Thiruvananthapuram, Kerala - 695014
Field Director, Project Tiger
Kottayam
Divisional Forest Officer
Parambikulam, Thunacadavu P.O - 6788661 via Pollachi, Palakkad District, Kerala.