Chimmony Wildlife sanctuary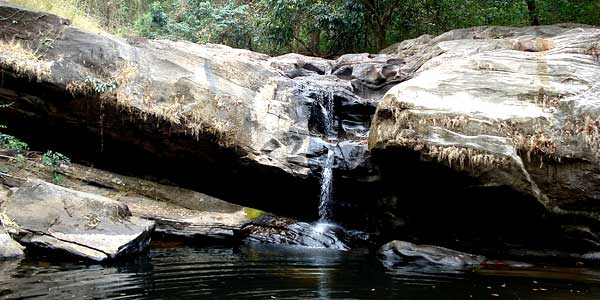 Chimmony Wildlife sanctuary is in Mukundapuram Taluk of Thrissur District. Established in 1984, the sanctuary with an area of about 100 sq. km is on the Western slopes of the Nelliyampathi hills. The forests here are Tropical Evergreen, Semi-Evergreen and the Moist Deciduous forests. These forests which were once extensive and extremely thick, have been over the years been denuded by continuous over exploitation. The sanctuary makes for a wide variety of flora still. All major species of fauna of peninsular India are well represented in the sanctuary. However, due to years of human interference, the fauna is sparse. Some minor wildlife and some elephants and Gaur are also seen occasionally. The sanctuary also offers trekking paths for the adventure traveller.
Visit Permits can be obtained from:
The Divisional Forest Officer, Chalakkudi Division, Thrissur - 680347.
Accommodation
Accommodation can be arranged at the Inspection Bungalow, near the Chimmony Dam. Lodging facilities are also available at Ampalloor.
Peechi-Vazhani Sanctuary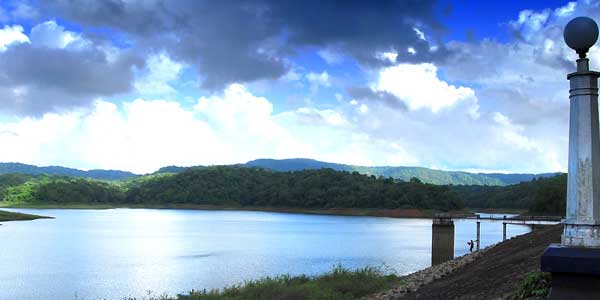 This Wildlife Sanctuary set in Thrissur district was established in 1958 shares it boundary with the Chimmony Wildlife Sanctuary to the South and extends over an area of 125 sq. km. The terrain is undulating and the elevation varies from 45m to 900m. Ponmudi, the highest peak is 923 m high. The Peechi Sanctuary has got about 25 species of mammals, over 60 species of birds, and about 10 species of reptiles. Tigers, Leopards and wild dogs are commonly seen, as well as Elephants and Gaur in the interiors. Several species of rare birds are also seen and hence there is a plan to make this into a bird sanctuary also.
Accommodation
Forest Department Rest House at Mukkali.
For More Hotel/Resort Reservations click Trichur accommodation
For enquiries and Visit Permits regarding entries to wildlife sanctuaries, contact :
The Chief Conservator of Forests(Wildlife)-
Thiruvananthapuram, Kerala - 695014
The Forest Range Office
Peechi Post Office, Kannara -17
Divisional Forest Officer
Thrissur, Kerala - 680005.