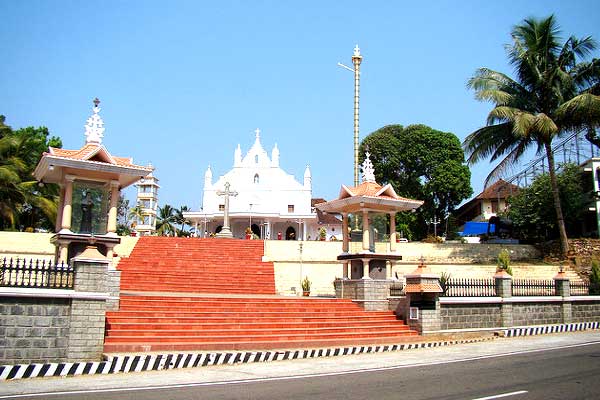 Bharanamganam, a small village town in Meenachal Taluk of Kottayam District, has been famous for long as one of the hallowed places in Kerala. It is about 14 miles from the Ettumanoor railway station. Bharabangaban has always been a refuge of the afflicted and the miserable as well as of the faithful. It is here that the famous
St. Mary's Forance Church, one of the oldest churches in Kerala dedicated to the Holy Mother, stands, attracting thousands of pilgrims from all over the country. The important annual festivals of this church are the Feast of Our Lady of Mount Carmel, celebrated on the 9th of November, and the Feast of St. Sebastian on the 20th of January. It is the combination of both these festivals that is called the Bharanamganam feast.
This thousand year old Syro-Malabar Catholic Church known as the Lisieux of India traces its origin to the visit of St. Thomas to Kerala to preach the gospel. The tomb of St. Alphonsa during the time of the feast is a crowded pilgrimage site as miracles are reported by some devotees.