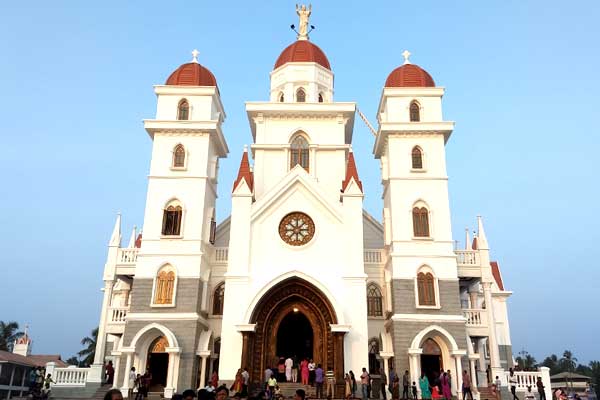 Also known as Madre De Deus Church, the Vettukad church is chiefly renowned for the feast celebrated in the church. The most important feast celebrated in this church situated on the outskirts of Thiruvananthapuram is of Christ, the King. This feast is observed for ten days.
The annual festival at the Madre-de-Deus church, Vettucaud will start on November 11 with a Holy Mass and the raising of the ceremonial flag. Prayer meetings and rituals will mark the 10-day festival. Tens of thousands of devotees are expected to participate in the Holy Mass on November 18 and the procession carrying the figure of Christ-the-King on November 19.
The festival will draw to close on November 20 with a Mass. On the tenth day, after the vespers in the church, there is a procession which goes round the parish lasting for about 1 ½ hours. On the final day there will be a solemn high mass, sermon, eucharistic procession and benediction.
The attendance for this feast is well over 50,000.