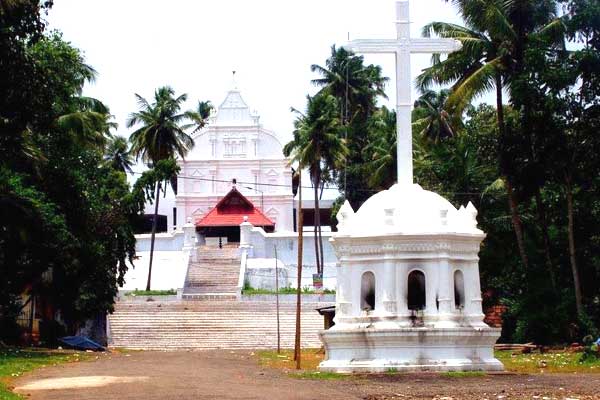 St. George church, Kadamattom is located between Kolenchery and Muvattupuzha, next to National Highway 49. Mainly two feasts are celebrated in this church, one on the 24th and 25th of Makaram (January-February) and the other on 23rd of Medam (April-May). The former is the most important.
The Church is believed to built on 9th Century AD as there is no concrete evidence for that by Mar Sabor. The history says that one of the children from the Kartha family at Kadamattom got an illness and it was not been identified or cured. That time Mar Sabor came them as a monk and he cured the disease and as a gift, they gave a land to construct the church.
Kadamattath Kathanar was the priest of that church with supernatural powers. He was a single child and lost his parents while he was small. It was the Persian priest Mar Abo who took care of him and provided him with the best education which he could after finding the potential in him.
Nobody knew when he was born and when he died. It is believed that he learnt the supernatural powers from Mala Arayas who were cannibal tribes when he was lost in the woods one day, while searching for a herd of cattle which a servant boy lost track of. There is a well near the church which is believed that Kadamattath Kathanar went to Pathalam through this well. There are mainly two feasts which are celebrated by the church. The annual feast is celebrated on in the month of February [on 24th and25th of the month (Makaram ) ] and the other on 23rd of Medam(April-May) every year. Many devotees take part in this event.