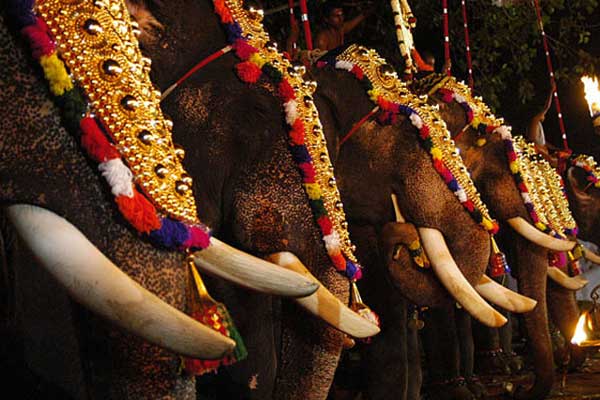 On February first week at Parthasarathy temple, Adoor, (near KSRTC bus stand, Adoor), Pathanamthitta district the event Adoor Gajamela takes place. Gajamela or the elephant pageant on a concluding day is the highlight of the 10-day annual festival at the Sree Parthasarathy Temple. The temple is dedicated to Lord Sree Krishna, known here in the name of Parthasarathy (Partha's charioteer; Partha (Arjuna) was one of the five Pandava princes, the heroes of the epic, Mahabharata). Majestically caparisoned elephants take part in this spectacular procession.
Getting there:
Nearest railway station: Chengannur, about 25 km away.
Nearest airport: Thiruvananthapuram International Airport, about 92 km away.