Welcome to The Land of Looms and Lores – Kannur!
Kannur district is one of the major districts of Kerala which has its headquarters at Kannur. The old name 'Cannanore' is the anglicized form of the Malayalam name Kannur. Kannur district is bounded by Kasaragod to the north and Kozhikode to the south while the east is bounded by the Western Ghats range which forms the border with Karnataka state, in its districts of Kodagu and Chamarajanagar. The Arabian Sea lies to the west.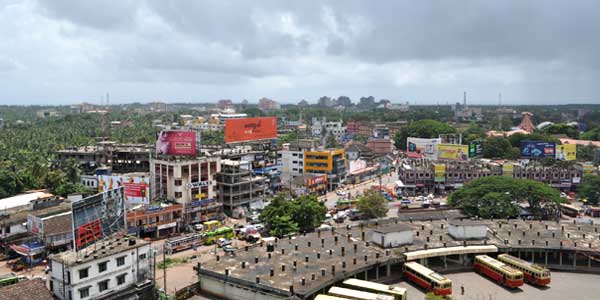 Fifty percent of the people of Kannur live in urban areas. Kannur has a population of 1,212,898 and is the second largest district in Kerala after Ernakulam. Kannur district is known as the land of looms and lores, because of the number of looms functioning in the district and the variety of festivals held in the temples. The district is a major center of Theyyam, a ritual dance of northern Kerala, and small shrines known as "kavus" associated with the Theyyam dot the district.
The district is set to have a new international airport, the fourth in Kerala. Strategically it is an important tourist place....More......