Welcome to The Land of Letters, Latex and Lakes – Kottayam!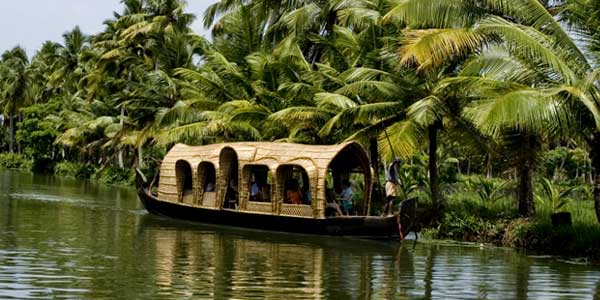 Kottayam is an important trading center of commercial crops studded with panoramic backwater stretches, lush green paddy fields, high lands, extensive rubber plantations and totally literate people which have given this district the enviable title "The land of letters, latex, and lakes". Kottayam is also the first city in the country to launch an 'Eco-city project'.
Kottayam owes its success as a commercial center to its strength as a producer of cash crops. Most of India's natural rubber originates from the acres of well-kept plantations of Kottayam, also home to the Rubber Board, one of the country's primary commodities board.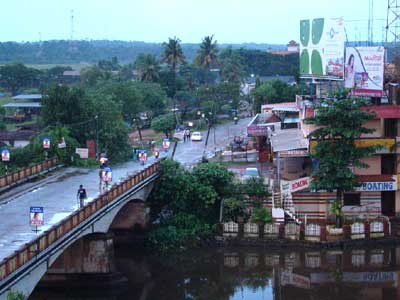 Kottayam, among the state's more mountainous districts, provides some of Kerala's finest natural scenes sandwiched as it is between serene palm-fringed backwaters on the west and the Western Ghats on the east. Kottayam has played a major role in all the political agitations of modern times. The 'Malayali Memorial' which sought to secure better representation for educated Travancoreans in the Travancore civil service against persons from outside may be said to have had its origin in Kottayam.
There are small towns and sleepy little villages around Kottayam that offer attractions of tourist interest in the form of exotic sightseeing, a variety of flora/fauna, boating and fishing, mangrove forests, paddy fields. The picnic spots include backwater canals that offer cool cruises, quiet hill stations, wildlife sanctuaries, majestic waterfalls, ancient temples, churches and mosques beside others...More....