Welcome to Nature's Paradise – Wayanad!
Wayanad or "the green district of Kerala", is located in the north-east of the State. It was formed on November 1, 1980. Wayanad is the green paradise - the border world of the greener part of Kerala. Situated not far from Calicut or the city of Zamorins, Wayanad is a world that stands apart from the rest of Kerala's agricultural and industrial epicenters. It is a quiet place where scenic beauty, wildlife and tradition matter, simplicity is a virtue and beauty blossoms forever from the mountainous horizon and from the green glaze of alluring vegetation.
Thamarassery Churam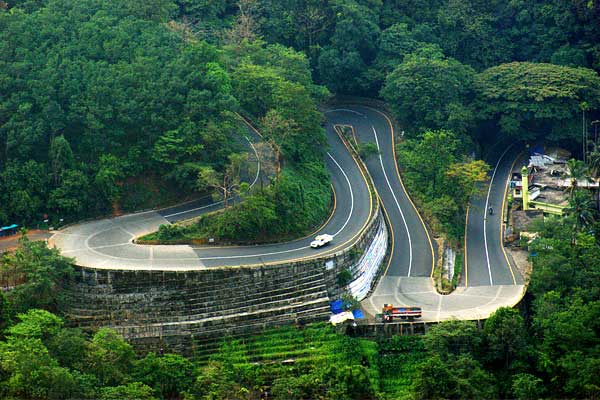 Clean and pristine, enchanting and hypnotizing, this land has a history and mystery, culture and social epistemology yet to be discovered. Located at a distance about 76 km from the sea shores of Calicut in the Western Ghats, this hill station district is full of plantations, forests, and wildlife. Wayanad hills are contiguous to Mudumalai in Tamil Nadu and Bandipur in Karnataka, thus forming a vast land mass for the wildlife to move about in its most natural abode. The vast stretches of mist-capped mountains, green meadows of valleys, white water springs, blue water lakes, and wild forests express the splendid natural beauty of Wayanad...More...