Welcome to the Centre of Sea Trade and Ship Building – Kozhikode!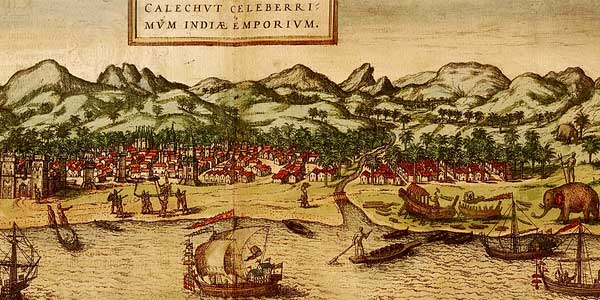 Kozhikode (Calicut), the most important region of Malabar in yesteryears, was the capital of the powerful Zamorins and also a prominent trade and commerce center. Kozhikode district found a place in the world history with the discovery of the sea route to India in 1498 by the Portuguese navigator Vasco Da Gama. Vasco Da Gama landed at the Kappad seashore with three vessels and 170 men. A monument is constructed here to commemorate the historical landing.
Kozhikode city continues to be a center of flourishing domestic and international trade. Its contribution to the all round development of the district in trade, commerce and economic development over the years is spectacular. Kozhikode city is the marketing center for commodities like pepper, coconut, coffee, rubber, lemongrass oil etc., produced in Kozhikode and the neighboring districts of Wayanad, Malappuram, and Kannur.
Basking in the idyllic setting of the serene Arabian Sea on the west and the proud peaks of the Wayanad hills on the east, this district with the serene beaches, lush green countryside, historic sites, all combine to make Kozhikode a popular tourist destination filled with a warm ambiance to fascinate the visitor...More.....