Welcome to The Land of fascinating Forts - Kasaragod!
Kasaragod is one of the districts in the northern tip of Kerala. Kasaragod is surrounded by Kannur district in the south, Mangalore in the north, the Western Ghats in the west and Arabain Sea in the east. Like other districts of Kerala, Kasaragod district to has a high literacy rate, around 85.17%. The district has a mixed culture, having been highly influenced by the neighboring states. The Malayalam spoken here has dialectical influences from Tulu, Kannada, Urdu, Konkani etc.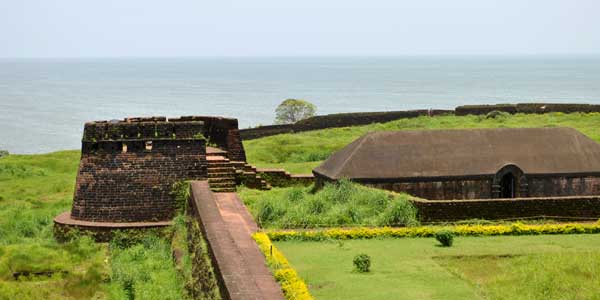 Kasaragod offers the visitors spots of enchanting beauty. It is also a land of historical importance. The district is home to the most fascinating forts, rivers, hills, and beautiful beaches. The fort at Bekal is the largest and best-preserved fort in the state. Other tourist attractions are the Chandragiri Fort, Anandashramam, Malik Deenar Masjid, Valiyaparamba backwater, and Kareem forest park - the only man-made forest in Kerala...More....