Classical Arts
Ramanattam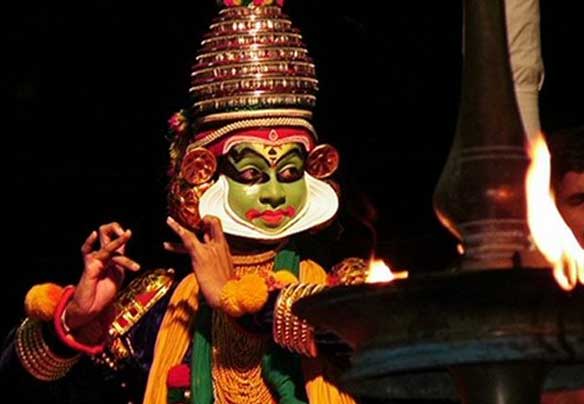 Once the King Kerala Varma of Kottarakkara requested Manavedan, Zamourin of Kozhikode to send the Krishnanattam troupe to his palace for a performance. Manavedan curtly rejected the request expressing that it is meant to be staged only in the Guruvayoor temple and also that the people of Southern Kerala have not yet grown intellectually to understand and enjoy such an art form, citing the incident at Tripunithura.
Belittled and humiliated King vowed to retort and immediately wrote Ramayanam in the Attakkadha fashion with verses set to music and prose dialogues. He named it "Ramanattam", opposing Krishnanattam, and wished to bring in all the pomp and grandeur of Krishnanattam to it. He composed the entire Ramayanam in eight volumes in Manipravalam style (a form of poetic composition in which words of Malayalam and Sanskrit are blended indistinguishably like pearls and gems studded in a golden necklace). It was a dance drama and the actors were given special and tough training and rehearsals with rich costumes and jewellery and premiered in the Kottarakkara palace.
It could be the ancestor of Kathakali for very many similarities in the presentations, costumes, acting and background music could be cited. The stage decor, costumes, make up, and mudras (formulated hand gestures conveying the text of lyrics) as seen today are improvements bestowed gradually to this art form by two veteran Namboothiris, Kalladikkodan and Kaplingadan.
Centuries down, there developed a branch of literature known as "Kathakali literature" and compositions of poet laureates like Kottayam thampuran, Unnayi Warrier, Koyithampuran, Vayaskara Moss are milestones in the history of Kathakali.